News
Universal Technical Institute Opens New Florida Campus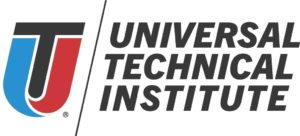 Universal Technical Institute has opened a new campus in Miramar, Florida, the technical school announced.
As the 16th UTI campus nationwide, the 100,000 square foot facility is located in the Miami, Florida, region and is currently home to four programs: Automotive Technology, Diesel Technology, a combined Automotive and Diesel Technology program, and Welding Technology. Additionally, it was recently announced that UTI-Miramar plans to add an Aviation Maintenance Technology program later in 2023. The current footprint includes nine classrooms, six classroom/labs and seven individual labs, organization officials said.
"The disciplined execution of our growth and diversification strategy includes expanding access to our industry-aligned programs through both acquisition and expansion into new geographies," said UTI CEO Jerome Grant. "Adding a second campus in Florida offers additional training opportunities for those living in South Florida and helps meet the needs of local employers for trained technicians."
Additionally, UTI-Miramar has welcomed higher education veteran Robert Burnfield as its first campus president. Burnfield comes to the Miramar campus with more than 20 years of higher education experience.
"It's an honor to join UTI as campus president at UTI-Miramar, and I'm excited to bring their well-known workforce solutions to South Florida," said Burnfield. "We know there is demand for automotive, diesel and welding technicians, and we're looking forward to providing a quality educational experience while serving the needs of the transportation industry and local employers in our area."