News
Universal Technical Institute Joins Economic Index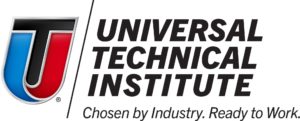 Universal Technical Institute, a provider of transportation technician training, announced its addition to the broad-market Russell 3000 Index. UTI's inclusion occurred as part of the annual reconstitution by FTSE Russell of its U.S. equity indexes.
"Our inclusion on the Russell 3000 index reflects the progress our team has made in implementing our growth and transformation initiatives while continuing to deliver strong outcomes for our students and serve employers' growing demand for skilled technicians," said Jerome A. Grant, Chief Executive Officer. "We believe our inclusion will enhance our visibility with the institutional investment community and positively impact the liquidity of our stock. This membership supports our strategy and commitment to quality education and building shareholder value and is an important milestone for our organization."
The Russell US Indexes are widely used by investment managers and institutional investors for passive funds and investment products and as benchmarks for active investment strategies. Approximately $9 trillion in assets are benchmarked against Russell US Indexes. Russell U.S. Indexes are part of FTSE Russell's suite of index offerings.