News
Universal Technical Institute Adds to Leadership Team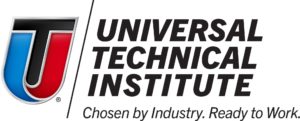 Universal Technical Institute has made two additions to its leadership team, the technical training provider announced.
Bart Fesperman has joined the company in the newly created role senior vice president-chief commercial officer (CCO), while Sonia Mason has been named senior vice president-chief human resources officer. Both report to Jerome Grant, UTI's CEO.
"These exceptional additions to our team reflect our focus on building a body of strong, dynamic leaders who can take this organization to the future and help us deliver on UTI's significant potential," Grant said. "In the past year, we have bolstered our executive team with new leaders heading up corporate strategy, IT, finance and legal. Bart and Sonia complement and help round out this powerful group."
In his new role, Fesperman is accountable for UTI's marketing and student recruitment functions, and will lead the company's approach to student engagement.
"Bart is a strategic, data-driven leader with a long track record of delivering ROI and exceptional service to customers, while also generating substantial long-term growth," Grant said. "He is known for developing and guiding successful teams and building strong and enduring partnerships. As we continue to transform our business and deliver enduring opportunities for our students – now and post pandemic – Bart will play a vital role."
Fesperman brings to the role more than 20 years of experience in marketing and sales leadership.
As senior vice president-chief human recourses officer, Mason will lead UTI's human resource function and will be responsible for talent acquisition and management, succession planning, performance management, training and development and compensation and benefits.
"Sonia brings to the table a wealth and breadth of experience and is a sharp strategist and exceptional leader," Grant said. "She's a courageous and collaborative executive who is known for delivering results, building high-performing teams and creating an environment where people can thrive."
Mason has more than 20 years of experience in human resources leadership across multiple industries.