News
U.S. Senate Extends Paycheck Protection Program Deadline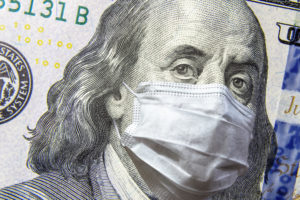 The deadline to apply for a federal loan through the Paycheck Protect Program has been extended, thanks to the U.S. Senate. The application period will continue until Aug. 8., allowing business owners to apply for a portion of the $130 billion of the program's funds that remain unallocated.
The bill extending the deadline must be passed by the U.S. House of Representatives and signed by President Donald Trump before it would take effect.
The program covers up to two months of average payroll costs, that will be fully forgiven when used for payroll costs, interest on mortgages, rent and utilities. Loan payments will also be deferred for six months and no collateral or personal guarantees are required. Interest rates on the loans are set at a 0.50% fixed rate.
Click here to read the full story from USA Today.