News
Turner Joins Fastest Street Car Magazine as Editor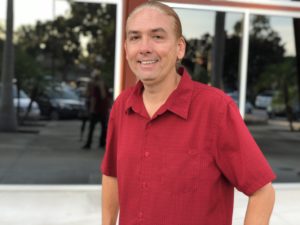 ProMedia Events and Publishing has appointed veteran journalist, book writer and photographer Steve Turner as editor of Fastest Street Car magazine. Turner is now the fourth editor in Fastest Street Car's 18-year history. The company also promoted Steve Baur to the position of digital content editor-a new title created for the digital division ProMedia formed last year.
Steve Turner
According to ProMedia, Turner is a 25-plus-year veteran in the automotive enthusiast editorial segment. He was the editor of 5.0 Mustang & Super Fords magazine from 1999-2014, after which he helped launch digital content products at two web-based magazines. His first exposure to street-legal drag racing was in 1994 when he was on assignment to cover a Hot Rod magazine event in Memphis. In 2008, Turner received the NMRA Decade Award for outstanding contributions and commitment to the all-Ford motorsport event series.
"Bringing Turner into the editor chair at Fastest Street Car magazine proves our commitment to our print magazine," said Michael Galimi, director of content and marketing at ProMedia. "Fastest Street Car has grown to be the largest drag racing/street-strip magazine with an average package size of 174 pages. Having a talented person like Turner take over the helm ensures it will continue as a leader in the market with exceptional features, compelling interviews, and cutting-edge technical articles."
Steve Baur
The launch of ProMedia's Digital Content division late last year included the formation of the web-based magazine Race Pages Digital, a new video production crew, and an expanded presence on social media. The growing demands of the digital division led to the creation of the digital content manager position to keep things organized and moving forward.
"We found the right person to fill the digital content manager spot sitting in front us with Baur," Galimi said. "His intimate knowledge of the NMRA/NMCA sanctioning bodies, the drag racing community, and the street/strip market made him a perfect fit to continue the growth of our newest department at ProMedia."
Baur most recently served as the editor of Fastest Street Car magazine, a position he held for four years, and he is now celebrating 20 years in the editorial business as a journalist and photographer. Prior to joining the ProMedia team he was the editor of Modified Mustangs & Fords and held senior editorial positions at Muscle Mustangs & Fast Fords, GM High-Tech Performance, and High Performance Pontiac.