News
Turn Key Motorsports Unveils Trans Am Series Camaro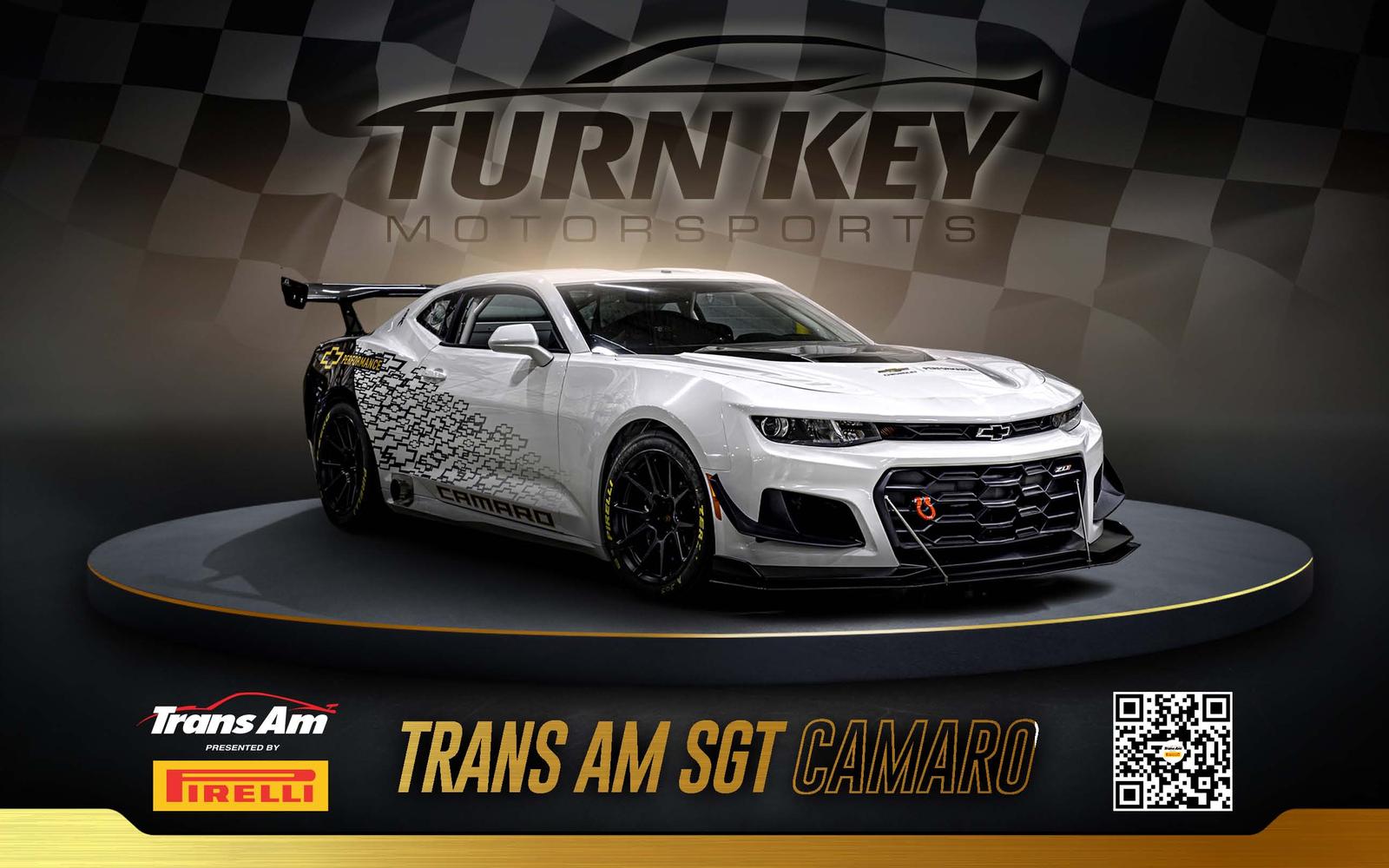 Turn Key Motorsports has unveiled its new Chevrolet Camaro for the Trans Am Series presented by Pirelli's SGT and GT classes at the Performance Racing Industry Trade Show, the builder announced.
The spec-level vehicle can be fully customized to customers' specifications to race in either class, and can also be upgraded from GT to SGT at any time. The SGT car will be on display in the PRI Featured Vehicles section in the Yellow Hall near booth No. 2869, not far from the Trans Am/SpeedTour booth No. 7015.
With a price point starting around $110,000, the racecar will feature a 6.2L LT1 port fuel-injected engine, and either a six-speed manual gated shifter or sequential 6XD transmission. It also features JRi shocks and struts, Alcon brakes, a Holley Dominator ECU, an AIM MXG 1.2 digital dash, a Racetech driver's seat, an MPI removable steering wheel and more.
"This is a very high-quality professional-level racecar," said Turn Key owner Rich Rinke. "What's great about it is that it can be built to meet any customer's needs, but the base vehicle out of the box is very competitive as purchased. It has a very robust drivetrain, and it uses a wide variety of Chevrolet Performance components and other high-end parts. Once we identify the customer's requirements, we can spec up the vehicle accordingly, adding anything from additional data acquisition to radios and cool suits. Everything is very high quality and has been rigorously developed."
The car will hit the track when the 2023 Trans Am season kicks off at Sebring International Raceway on Feb. 23-26, the company said.