News
Turn 14 Distribution Recognizes Method Race Wheels with New Supplier Award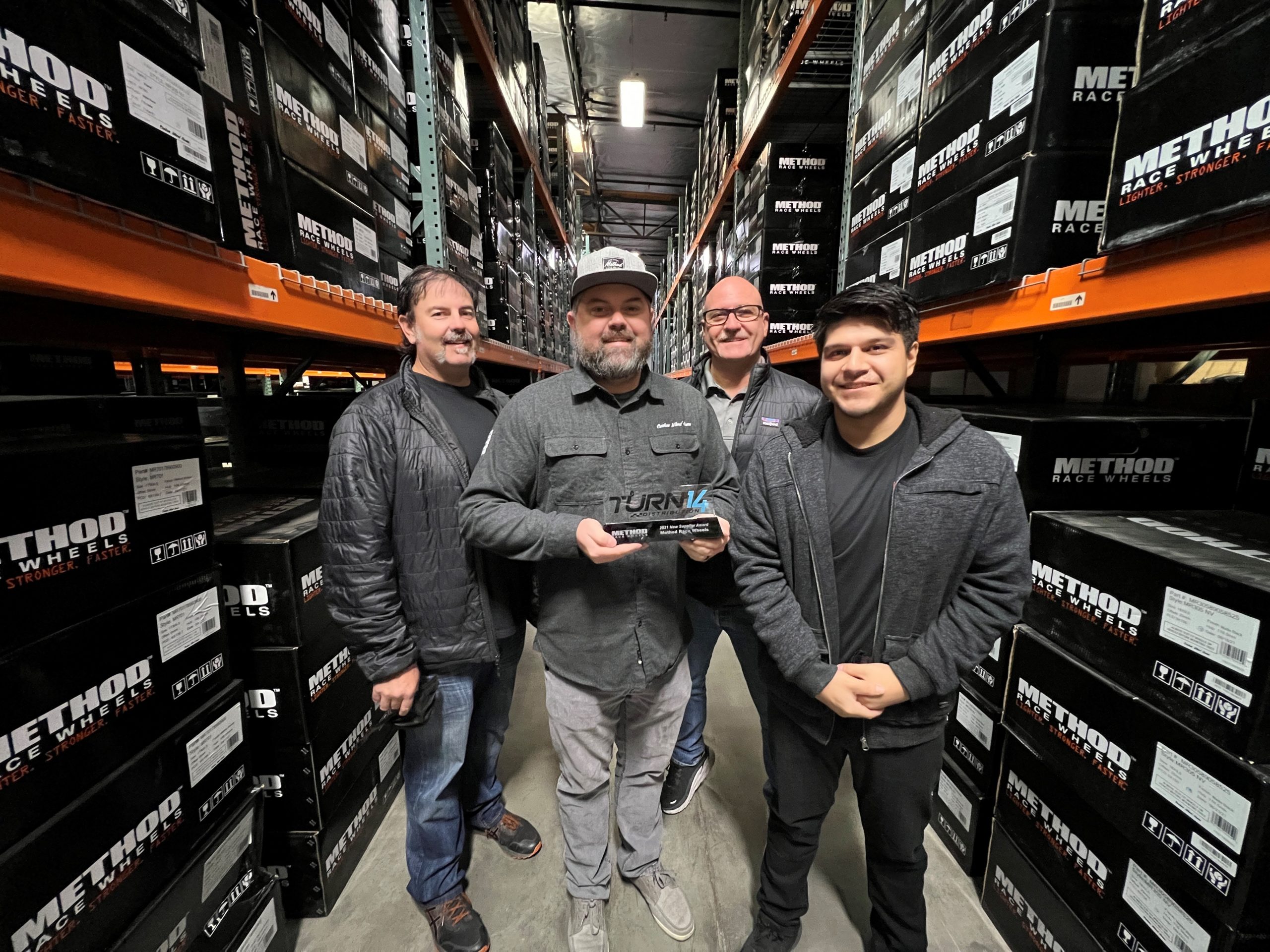 Performance parts distributor Turn 14 Distribution has awarded Method Race Wheels with its New Supplier Award for 2021, the company announced.
Turn 14 Distribution's New Supplier Award is presented to a supplier with whom the company began doing business over the last year, the distributor said, and considers all aspects of its relationship, with a particular focus on building a long-term partnership.
"Turn 14 Distribution is proud to announce Method Race Wheels as the winner of our New Supplier Award. Each year, we evaluate sales volume, collaboration, promotion, training, support and relationship strength for each new brand to determine the winner of this award. Out of the gate, Method Race Wheels was quick to collaborate with our team, and the results were extraordinary. First-year expectations were exceeded, and our enthusiasm for the brand was shared immediately by our customers. We are grateful for the successful launch and look forward to a long partnership with Method Race Wheels," said Mike Malloy, director of purchasing, Turn 14 Distribution.
Method Race Wheels designs and manufactures high-performance wheels and accessories. Method Race Wheels manufactures a complete lineup of off-road race wheels. The company's wheel assortment includes several different styles and finishes designed for truck, Jeep, SUV, UTV and off-road motorsports applications.