News
Turn 14 Distribution Reaches Agreement to Acquire Motovicity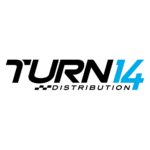 High-performance automotive parts and accessories distributor Turn 14 Distribution has reached an agreement to acquire Motovicity Distribution, a distributor of high-performance automotive parts and accessories based in Madison Heights, Michigan.
According to a statement announcing the deal, Motovicity has signed a definitive agreement under which Turn 14 Distribution will acquire substantially all of Motovicity's assets for an undisclosed price.
Turn 14 Distribution will extend employment offers to a majority of Motovicity's employees, the company said.
Motovicity was founded in 2002 as a high-performance automotive parts and accessories warehouse for a full assortment of passenger cars and race vehicles and was recognized by its peers as SEMA's 2013 Warehouse Distributor of the Year.
"Motovicity's singular commitment to the B2B channel, impressive enthusiast employee base and unapologetic competitiveness pair perfectly with Turn 14 Distribution's core values. I look forward to combining our efforts and increasing our capabilities to further build Turn 14 Distribution's position as the leader in the distribution of high-performance parts and accessories for the automotive aftermarket," said Jon Pulli, CEO, Turn 14 Distribution, in a statement announcing the agreement.
The transaction marks Turn 14 Distribution's first asset purchase agreement since its formation in 2007. Moving forward, Motovicity's operations will cease and the company will operate exclusively under the name Turn 14 Distribution.
"We believe this agreement will result in a more robust and capable company and look forward to working with our new team to drive innovation in the aftermarket distribution space," added Chris Candido, Turn 14 Distribution CTO.