News
Turn 14 Distribution Provides COVID-19 Vaccine for Employees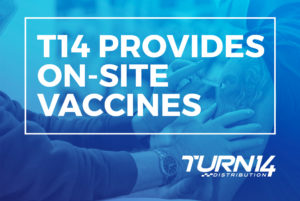 Performance parts distributor Turn 14 Distribution offered employees and their families with an opportunity to receive the Pfizer COVID-19 vaccine, the company announced.
On April 20, Turn 14 Distribution provided interested employees and their family members the opportunity to receive the first of two Pfizer vaccine doses at its headquarters in Horsham, Pennsylvania. Employees in locations where on-site vaccination was not possible received access to personal vaccine scheduling assistance.
"We are committed to providing employees who are interested in vaccination easy access," said Jon Pulli, CEO, Turn 14 Distribution.