News
Turn 14 Distribution Driver Wins Pikes Peak Hill Climb Unlimited Division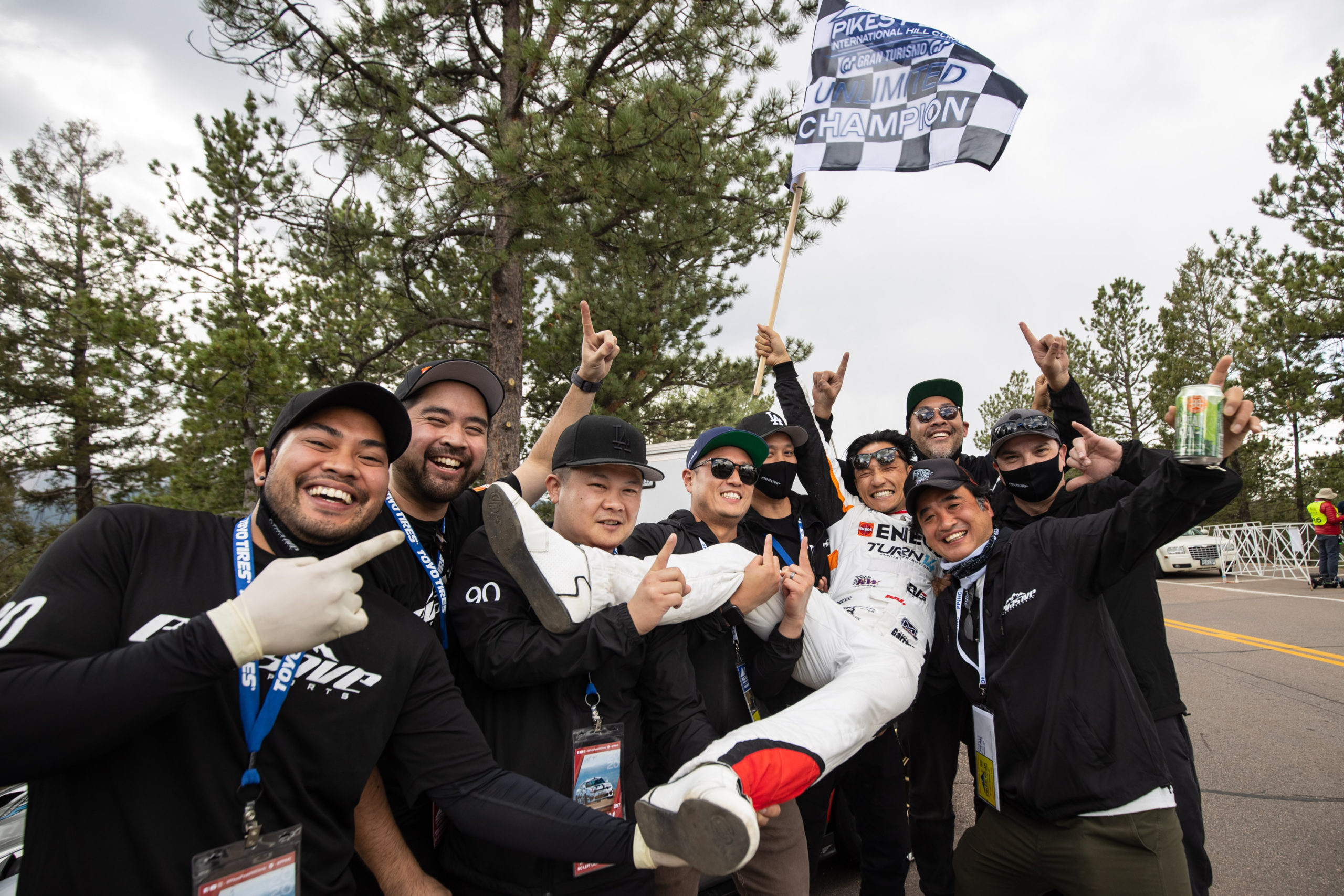 Turn 14 Distribution-sponsored driver Dai Yoshihara, driving the Evasive Motorsports-Turn 14 Distribution 2013 Toyota 86, finished first place in the Unlimited Division at the 98th running of Pikes Peak International Hill Climb (PPIHC), the performance parts distributor announced.
"Congratulations to Dai and the entire Evasive Motorsports team for overcoming adversity and coming away with the class victory," said Daryl Sampson, Turn 14 Distribution's Director of Marketing.
The Evasive Motorsports team and Yoshihara overcame a week of unexpected difficulties to complete this winning run, the company said, as issues began on day three of testing, followed by drivetrain complications that impeded Dai's ability to complete a qualifying run. The team worked throughout the night before race day to make all the appropriate repairs at Freedom Honda in Colorado Springs. Yoshihara piloted the freshly repaired Toyota 86 to a first-place finish in the Unlimited Division—which allows any race vehicle invited by PPIHC capable of challenging for the overall win—and placing ninth overall in the race. Yoshihara's total time to complete the run was 10:05:006.
"We had mechanical issues almost the entire week. Starting with practice on Wednesday, we had alternator issues and then qualifying on Thursday where our transmission and differential broke. We scrambled to source parts from out of state and fixed the car just in time for race day on Sunday. Since we didn't qualify, we started dead last, but luckily the weather stayed dry and Dai reached the summit taking first in the Unlimited Class. Thank you to Turn 14 Distribution for supporting our Pikes Peak effort, this win was special," said Mike Chang, CEO at Evasive Motorsports.