News
Turn 14 Distribution CEO Declares Candidacy for SEMA Board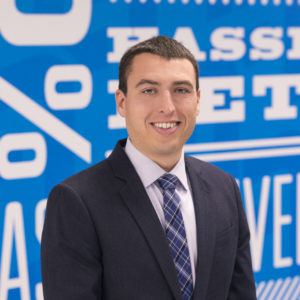 Jon Pulli, CEO and co-founder of Turn 14 Distribution, has announced his candidacy for SEMA Board of Directors. The board elections are set to take place May 8-22.
Pulli started his first SEMA-member company at the age of 20 and represents the demographic of business owners who started with the birth of e-commerce in the early 2000s. His expertise revolves around the planning required to reach long-term goals and his track record speaks to his success in this area, according to the company.
Pulli brings the perspective of the industry's youngest national wholesale distributor. Turn 14 Distribution's sheer existence means that he has done things differently, and Jon believes the Board needs that perspective, according to the company.
"As a board member, I will focus on our industry's ability to adapt to the future: emissions regulations and electric vehicles are areas where the small businesses that makeup our industry need help to evolve," Pulli said. "Additionally, I will lobby for a federal statute which prevents auto part manufacturers, distributors, or dealers from being held liable by federal, state, or local agencies when regulations have been breached by individuals with their products. SEMA-member companies should not bear the burden when consumers use race- only products on the street.
"As an avid enthusiast and business owner, I'm passionate about our industry having a prosperous future. A vote for me is a vote for driving SEMA to create a clear future for our industry with legislation, guidance, and investment initiatives focused on new vehicle technology."