News
Turn 14 Distribution Adds Synergy Manufacturing to Line Card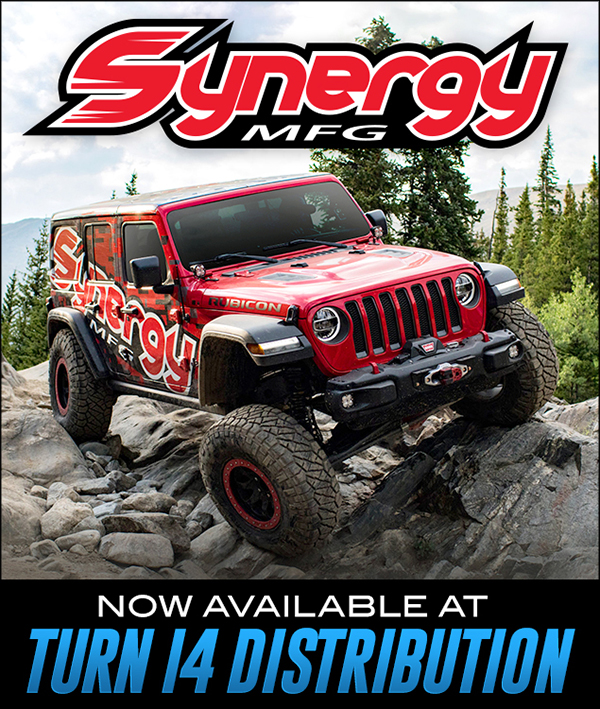 Performance parts distributor Turn 14 Distribution has added the suspension and steering components of Synergy Manufacturing to its line card, the company announced.
"Synergy Manufacturing fabricates suspension and steering components largely geared for the off-road aftermarket. The business started with unique parts forged in the owners' garage and quickly became a staple in the Jeep sector with popular products, including shaft braces and heavy-duty steering kits. Along with the extensive Jeep line, the product offerings extend into the Dodge Ram space. The addition of Synergy Manufacturing will amplify the presence of choice off-road products at Turn 14 Distribution, and we are delighted to offer these parts to our customers," said Alex Lesslie, divisional purchasing manager, Turn 14 Distribution.
Synergy Manufacturing is a manufacturer of automotive performance components predominantly made in the USA for the off-road aftermarket. Synergy Manufacturing fabricates a complete line of heavy-duty steering components, axle upgrades, skid plates, suspension systems and other related products that dramatically improve vehicle on and off-road capability, performance and appearance, the company said.