News
Turn 14 Distribution Adds Superlift Suspension to Line Card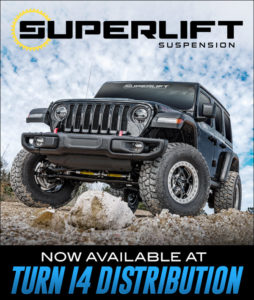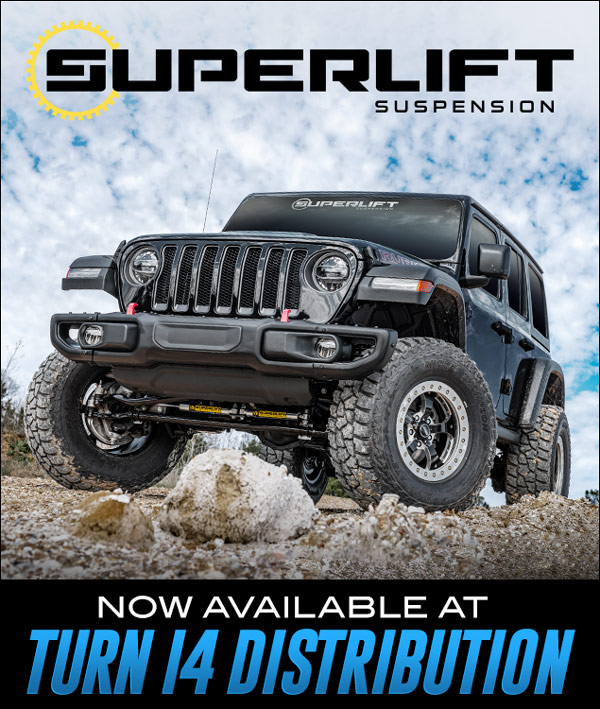 Performance parts distributor Turn 14 Distribution has added Superlift Suspension's assortment of off-road and truck parts to its line card, the company announced.
"By partnering with Superlift Suspension, Turn 14 Distribution can further bolster our product offerings in the off-road and truck suspension categories. The brand is a popular name our customers request through our website and discussions with our Outside Territory Managers, and now we meet those needs. Accolades from both SEMA and OEM automotive manufacturers and kits assembled here in the USA attest to its dedication to bringing high-quality and robust products to market," said Alex Lesslie, divisional purchasing manager, Turn 14 Distribution.
Superlift Suspension began designing and manufacturing lift kits and suspension systems for off-road enthusiasts in the 1970s.
The bulk of its products are designed in SolidWorks, beginning with CAD files received directly from the OEM for all major automotive brands. A majority of metal fabrication and machining is performed in-house and the company uses components manufactured in the U.S., the company said.