News
Turn 14 Distribution Adds Street Legal Performance to Line Card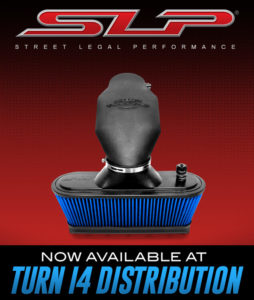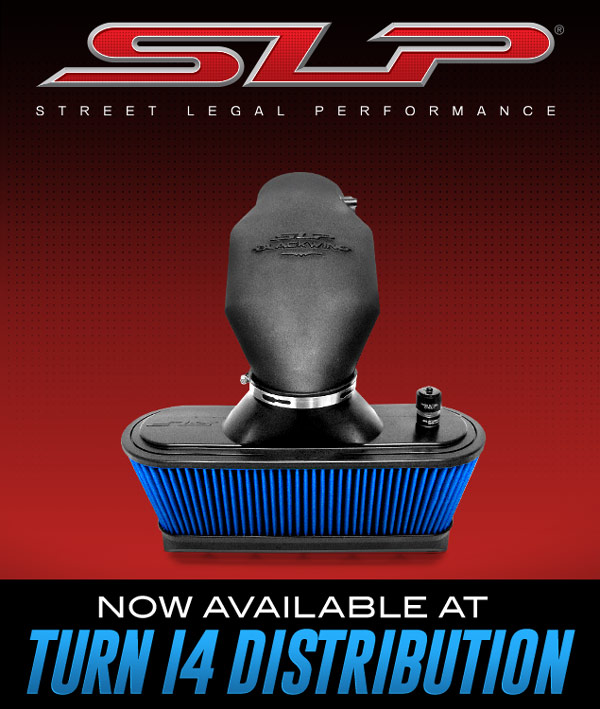 Turn 14 Distribution has added the American muscle car components manufactured by Street Legal Performance (SLP) to its line card, the aftermarket performance parts distributor announced.
"SLP established itself as a player in the American performance car parts market over 30 years ago and continues to manufacture products that are appealing and relevant to the late model muscle car owner segment. One of the keys to its success has been its persistence in the development of 50-state-legal performance parts that can be used in any state," said Mike Malloy, divisional purchasing manager, Turn 14 Distribution. "The SLP brand has equity with the consumer as a hallmark of quality and performance capability and Turn 14 Distribution is proud to showcase the company to our customer base."
SLP offers a wide range of performance enhancements to the American muscle car. SLP also provides performance upgrades in the following product categories: cold-air intakes, exhaust systems, suspension components, interior parts, body kits and accessories. These products are designed for vehicles such as the Chevrolet Camaro and Corvette, General Motors trucks and SUVs, Pontiac performance cars, the Ford Mustang, and the Dodge Challenger, Charger, Magnum and 300.