News
Turn 14 Distribution Adds SPL Parts to Line Card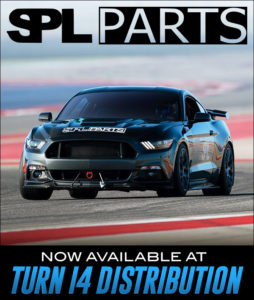 Performance parts distributor Turn 14 Distribution has broadened its assortment of high-performance suspension components with the addition of SPL Parts to its line card, the company announced.
"SPL Parts manufactures various exceptional suspension components, including links and arms for performance street and track applications. The company has accumulated a large following in the Nissan community and also caters to other markets such as European, Domestic and even EV. The company sources certified materials and manufactures in the USA, and all parts are hand-fitted to ensure proper fitment. As an innovative and trusted brand, Turn 14 Distribution is excited to offer SPL Parts to our customers," said Alex Lesslie, divisional purchasing manager, Turn 14 Distribution.
SPL Parts suspension products provide adjustability and increased performance for custom alignment needs, from full racing to high-performance street applications. The highest quality construction and innovative features are the reasons why SPL Parts products are chosen by the top race teams and consumers alike, demanding the best alignment products for their high-performance vehicles. All SPL Parts are made with pride in the USA by skilled machinists/welders, using quality materials and finishes, innovative designs, and in-house research and development.