News
Turn 14 Distribution Adds SPAL Automotive USA to Line Card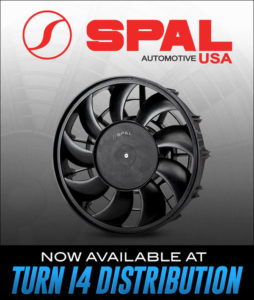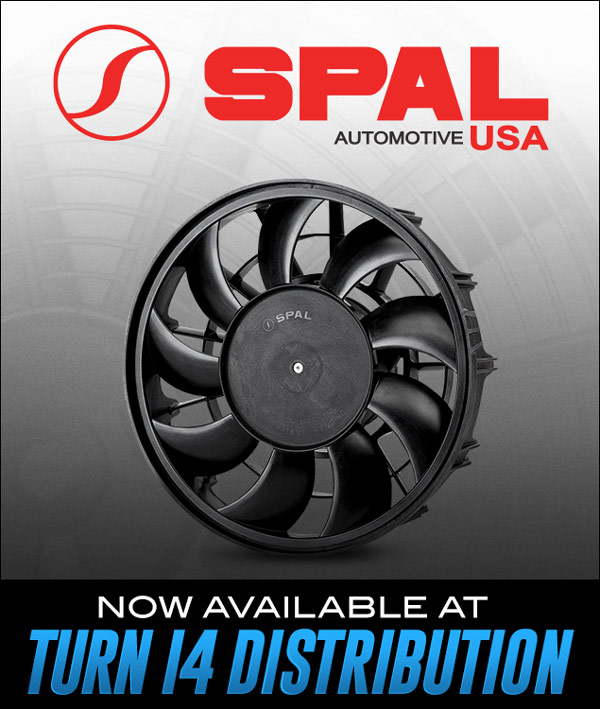 Turn 14 Distribution, a performance parts distributor, has added SPAL Automotive USA's line of electric fans and accessories to its line card.
"SPAL Automotive USA's products are proven across many forms of motorsport and enthusiast use over the last six decades. By controlling every aspect of design and manufacturing, they can produce components that perform well and are durable," said Mike Malloy, Divisional Purchasing Manager, Turn 14 Distribution. "The company's electric cooling fans are created through the use of advanced computer modeling software, which simulates airflow during operation, allowing its engineers to develop efficient products optimized for performance. We're pleased to offer these to Turn 14 Distribution's customers."
SPAL Automotive USA designs and manufactures electric fans for the automotive aftermarket. Founded in Italy in 1959, SPAL initially specialized in plastic mold design and production. They have been designing and manufacturing high-performance axial fans for cars, buses, off-road vehicles, construction machinery, agricultural tractors, trucks, powersports and industrial equipment for over 60 years.
SPAL's production facility in Italy currently covers a total production area of more than 538,000 square feet, accommodates over 500 employees, and houses the engineering, research and development and manufacturing departments. SPAL Automotive's six automated production lines can produce over 3 million fans and blowers annually.
SPAL Automotive USA holds TS16949 and ISO 9001 certifications, which specify the quality system requirements for design, development, production, installation and service.