News
Turn 14 Distribution Adds Raceseng to Line Card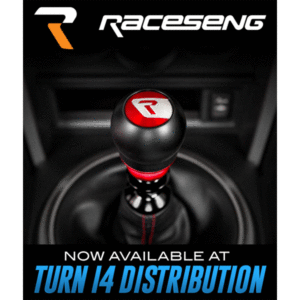 Turn 14 Distribution has added the Raceseng line of automotive components and accessories to the company's line card.
"Raceseng's well-engineered products are known in the performance aftermarket for their quality and attention to detail," said Kyle Shelley, Turn 14 Distribution's director of sales.
"Raceseng's innovative components and accessories solve problems, offer enthusiasts upgrades that look much better than original equipment parts, and improve vehicle performance in the process. The company's lineup of unique offerings fits in well with our other premium products."
The birth of Raceseng dates to 2005 when a father and son were inspired to merge their combined design, engineering and manufacturing skills with their passion for racing. The goal was to create a company that embodied their passion and knowledge to completely design, develop and manufacture a line of high-performance automotive products.
Visit turn14.com for more information.