News
Turn 14 Distribution Adds MSS Automotive to Line Card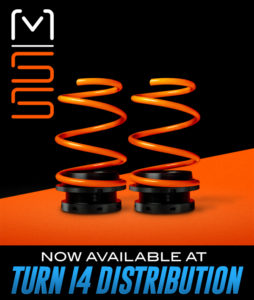 Performance parts distributor Turn 14 Distribution has added suspension solutions from MSS Automotive to its line card, the company announced.
"MSS Automotive is a European-geared brand with roots in the UK that recently entered the US market with great traction. The company's product line primarily focuses on European performance but is becoming available for an ever-increasing range of vehicles such as the 2020 Toyota Supra. MSS suspension solutions are available in three states of tune: urban, sport and track, providing customers with enhanced performance, comfort, control and confidence while driving. Turn 14 Distribution is proud to partner with MSS Automotive to bring its advanced technology to our customers," said Alex Lesslie, divisional purchasing manager, Turn 14 Distribution.
MSS Automotive's adjustable modular suspension solutions were developed and engineered for safety, comfort and performance, the company said. Thanks to a close collaboration between MSS Automotive engineers and spring manufacturer, Eibach, MSS Automotive has created a unique modular solution for everyday use or on race circuits.