News
Turn 14 Distribution Adds LIQUI MOLY to Line Card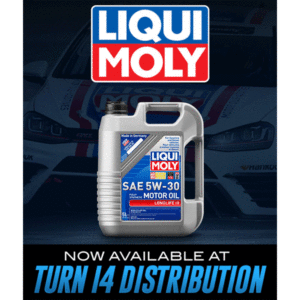 Turn 14 Distribution has bolstered its line card with the addition of LIQUI MOLY's extensive line of oils, lubricants, cleaners, and chemical products to its product assortment.
"LIQUI MOLY's products are in high demand by our customers. The company's full range of automotive oils, lubricants, cleaning products and other automotive chemicals has a great reputation in the automotive enthusiast community," said Kyle Shelley, Turn 14 Distribution's director of sales. "The company's association and success with motorsports across the world appeals to our customer base of automotive enthusiast shops, and we look forward to growing the LIQUI MOLY brand here in the United States."
Motor oils and additives are the two most important pillars of Germany-based LIQUI MOLY. The company also sells service products, car care, greases and pastes, underbody protection and windscreen adhesives. Add to this tools and equipment in order to be able to efficiently use the products. There are more than 4,000 items produced by LIQUI MOLY.
Visit Turn14.com for more information.