News
Turn 14 Distribution Adds Haltech to Line Card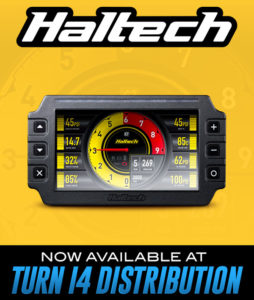 Performance parts distributor Turn 14 Distribution has added Haltech's engine management systems to its line card, the company announced.
"The addition of Haltech fortifies the diversity of our product inventory in the engine management category. Haltech's performance has been proven across a multitude of motorsports, including Pro Mod drag racing and professional drifting. As a former top-selling Motovicity brand, Turn 14 Distribution is excited to now supply this highly-demanded brand to our customers," said Mo Ayad, Divisional Purchasing Manager, Turn 14 Distribution.
Haltech has been at the cutting edge of engine management technology since it first opened its doors in 1986, the company said, and is recognized for its cutting-edge technology and customer support.