News
Turn 14 Distribution Adds G-Sport Catalytic Converters to Line Card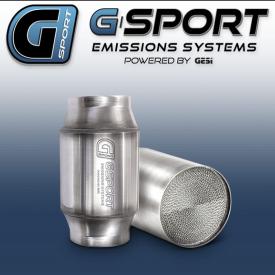 Turn 14 Distribution, performance automotive parts distributers, have added G-Sport Emissions Systems' premium high-performance catalytic converters to its line card.
"Turn 14 Distribution is proud to partner with G-Sport to offer these high-performance catalytic converters to the performance aftermarket," said Kyle Shelley, Turn 14 Distribution's director of sales.
"With today's ever-changing regulatory landscape, it's important to us that Turn 14 Distribution offers responsible solution to its customers, so that the end-user can continue to enjoy his or her vehicle, without causing adverse effects to the environment in the process. These products from G-Sport will appeal to our customers for their capabilities."
G-Sport Emissions Systems bases its catalytic converter design around a three-way catalyst that reduces up to 99-percent of harmful exhaust emissions in vehicles. By targeting the three main exhaust gases—hydrocarbons, nitrogen oxides, and carbon monoxide—the G-Sport proprietary wash coat technology of precious metals separates the toxic compound structures to create environmentally neutral water, nitrogen and carbon dioxide as byproducts.
G-Sport's precise transition cones and triangle-based substrate pattern that enhance flow and residency time for optimal conversion and performance enhance this process.