News
Turn 14 Distribution Adds mountune to Line Card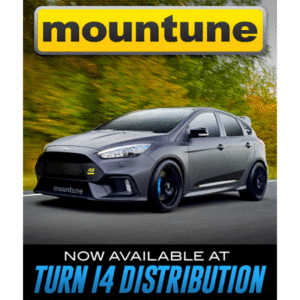 Turn 14 Distribution has added mountune to its line card. The company manufactures parts for the Ford Fiesta ST, Focus ST, and EcoBoost truck vehicle lines.
"mountune's 35-year history with manufacturing race-winning engines and components sets it apart from many other enthusiast companies. We are excited to partner with them as the exclusive US warehouse distributor for mountune products," said Kyle Shelley, Turn 14 Distribution's director of sales.
"With dozens of championships won over the years in a wide range of disciplines including Global Rallycross, mountune has established itself as a premier manufacturer of these race- winning components, and we're proud to offer them to our customers."
mountune specializes in components and upgrades. With mountune performance exhaust, drivetrain and suspension options, the vehicle owner can focus on upgrading any aspect of their car to improve its performance and create a vehicle which is enjoyable to drive, according to the company. The Ford tuning parts developed in-house by mountune;s team of engineers, and then are manufactured and designed for easy installation.