News
Turn 14 Distribution Adds Clutch Brand to Line Card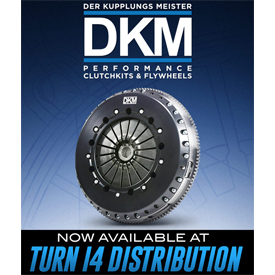 Turn 14 Distribution has announced the addition of DKM Clutch to its line card.
"DKM Clutch specializes in European vehicles, offering several different styles of clutch kits, as well as flywheels for each application. With the addition of DKM's variety of performance clutch options to our line card, Turn 14 Distribution's dealers will be able to provide their customers with the perfect clutch and flywheel combination," said Kyle Shelley, Turn 14 Distribution's director of sales.
DKM Clutch makes performance-oriented clutch kits and flywheels for European vehicles. The company's product offering includes a wide variety of applications, from street performance clutch kits to complete racing packages to provide customers with the proper fitment for the intended usage, according to DKM Clutch.
For more information about Turn 14 Distribution, visit its website at turn14.com.