News
Turn 14 Distribution Adds Carven Exhaust to Line Card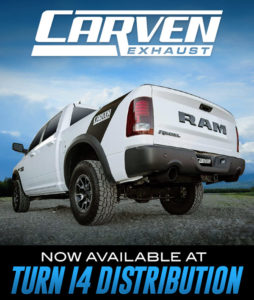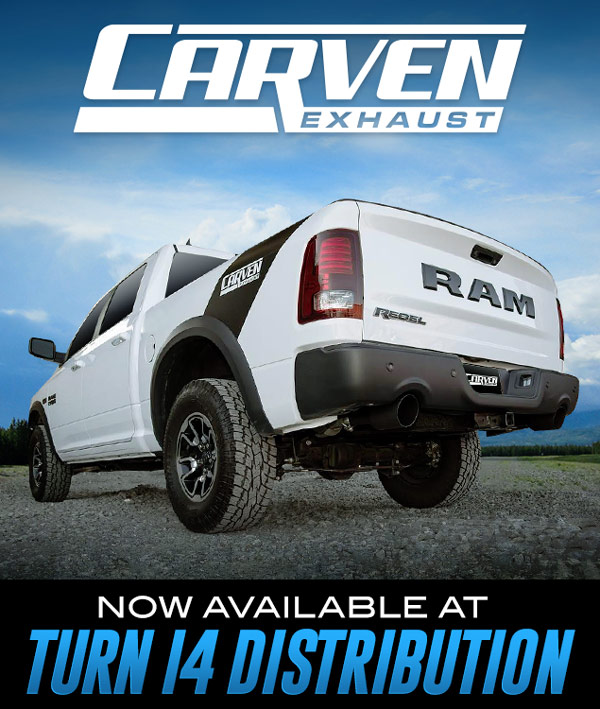 Performance parts distributor Turn 14 Distribution has added Carven Exhaust's line of cat-back systems, mufflers and additional exhaust accessories to its line card.
"Carven Exhaust is an up-and-coming brand in the aftermarket industry and Turn 14 Distribution is eager to partner with the company as the first wholesale distributor. The company's catalog includes cat-back exhaust systems with key coverage for popular gas truck applications and 15-19 Subaru WRX / STI, which can be finished with polished stainless or black ceramic tips. Carven Exhaust offers a 100-year warranty on all of its muffler products, showing the confidence in its manufacturing quality and supplying our customers with a piece of mind when selling its products," said Mo Ayad, divisional purchasing manager, Turn 14 Distribution.
Since its launch in 2015, the company continues to bring forth new products ranging from performance mufflers, tips and complete cat-back exhaust systems. As a company, it looks forward to partnering with consumers to bring satisfaction to their exhaust needs.
Carven Exhaust was launched on Jan. 1, 2015, by founder Jeff Ochoa. Ochoa's passion began with exhaust sounds at a young age, the company says, and in middle school, he was assigned a project in which he presented a product of his choice. He chose to make a video of his older brother's truck, which had an aftermarket muffler. Jeff presented this video to his classmates and explained the excitement, importance and characteristics of having a performance muffler. In his mid-20's, after dabbling in the automotive industry and having a passion for sound and performance, he decided to design his own muffler, which he eventually branded as Carven Exhaust.