News
Turn 14 Distribution Adds BuiltRight Industries to Line Card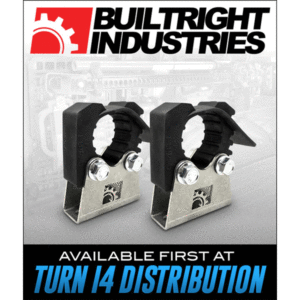 Turn 14 Distribution has added the truck, SUV, and off-road parts manufactured by BuiltRight Industries to its line card.
"BuiltRight Industries focuses on the needs of the off-road enthusiast and has designed products to appeal to a wide range of users," said Alex Lesslie, divisional purchasing manager of Turn 14 Distribution. "Turn 14 Distribution is stocking the full line of BuiltRight Industries products for the Ford F- 150, Raptor, and SuperDuty. The company's unique, modular bedside rack system offers owners superior flexibility to organize tools and other useful off-road items.
"We look forward to growing our partnership with BuiltRight Industries as the company's product line grows to encompass other truck platforms."
BuiltRight Industries, founded in 2017, supplies unique storage, organization, and gear-mounting solutions, with a focus on innovative design and ease of use, according to the company.
BuiltRight Industries is owned and operated by 2018 SEMA Launch Pad winner and Product Design Engineer Matt Beenen.