News
Turn 14 Distribution Adds Boundary Racing Pumps to Line Card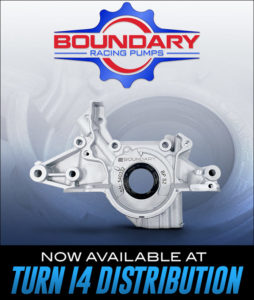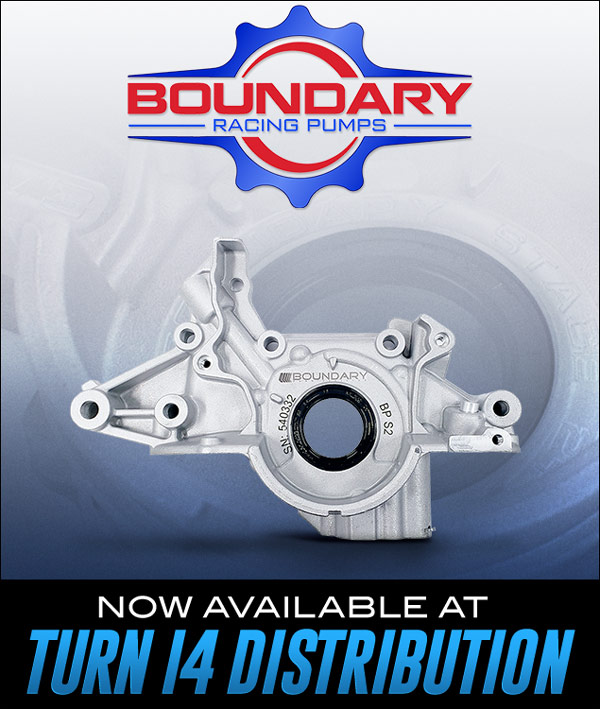 Turn 14 Distribution, an aftermarket performance parts distributor, has expanded its product assortment with the addition of Boundary Racing Pumps oiling products to its line card.
"We are proud to partner with Travis and his team at Boundary. Their American-made products fit perfectly into our industry-leading collection of performance products," said Mike Malloy, divisional purchasing manager, Turn 14 Distribution. "Boundary currently offers oil pump solutions for many popular engine platforms, but we are most excited to grow with them in the coming months. Countless engines will benefit from a properly engineered Boundary solution."
Manufactured in Boundary's Dallas, Texas, facility, the company utilizes its in-house machining capabilities to ensure consistent, quality machining practices and pumps that perform under pressure. The company's oil pumps are designed to generate more flow, more pressure earlier in the RPM band.
Boundary uses state-of-the-art CNC milling and turning equipment to manufacture its products.
Boundary focuses solely on lubrication systems, specializing in lubrication equipment made to withstand high-horsepower, high-RPM usage.