News
Truck Hero Selling SEMA Show Truck for Charity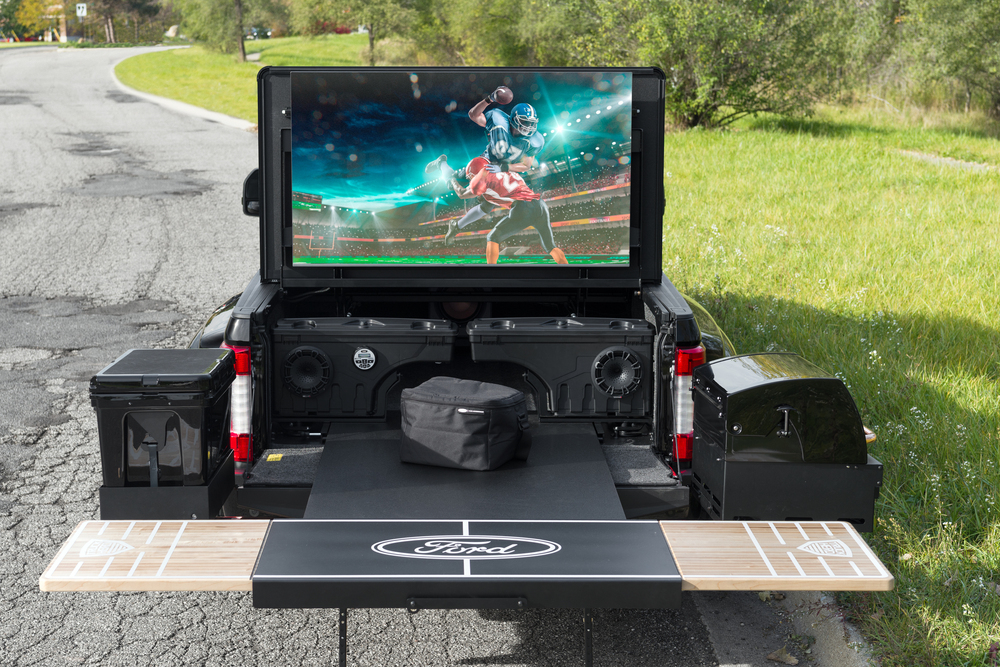 Truck Hero, a manufacturer of truck and Jeep accessories, announced it will offer its 2018 SEMA Show truck build, 'Ultimate Tailgate,' a custom 2019 Ford F-350 Lariat, at the Barrett-Jackson Collector Car Auction in Scottsdale, Arizona, on Oct. 23, with all proceeds from the sale benefiting the Building Homes for Heroes organization.
Truck Hero design engineers created the Ultimate Tailgate truck as a platform to display many of the company's truck accessories at the 2018 SEMA Show in Las Vegas, Nevada. The basis for the build is a 2019 Ford F-350 SuperDuty dually pickup in Lariat trim, equipped with the 6.7-liter Power Stroke diesel producing 450 horsepower and 935 lb.-ft. of torque.
This build's tailgating claim-to-fame is found in the bed, where an Extang Solid Fold 2.0 folding bed cover conceals a 65-inch LG OLED 4K TV that is remote controlled and fully-articulates on a custom bed slide system complete with a gaming table, YETI cooler and grill . A pair of UnderCover SwingCases swing out from the bed, via remote control, and supply the sounds through Maxxsonics MB Quart speakers.
The truck was turned over to Washtenaw (MI) Community College so the crew enrolled in their Custom Cars & Concepts program could work on the truck's body and paint. Students shaved the exterior door handles before applying the AkzoNobel Modern Classikk Black Hole Black paint. Sikkens Autoclear was also applied, as well as a slew of custom touches, including billet emblems and copper-plated badges.
The truck rides on an ARFT Speed Shop custom-dropped air suspension with a 4-link rear and a full Air Lift Performance 3P air management system. The power is put to the pavement through custom 24" Fuel Off-Road Dually Maverick wheels that have been copper-plated and accented with black painted spokes wrapped in 285/40R245 Dilente Bandit tires.
Building Homes for Heroes is a national nonprofit organization that builds and modifies homes and gifts them, mortgage-free, to veterans and their families.