News
Truck Hero Partners with Hendrick Motorsports for Sponsorship Deal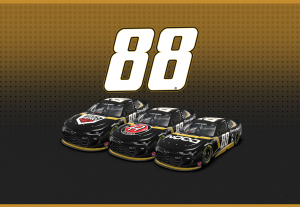 Key Chevrolet Accessories partners Truck Hero, Adam's Polishes and NOCO have joined 12-time NASCAR Cup Series champions Hendrick Motorsports as primary sponsors of driver Alex Bowman and the No. 88 team for 26 races in 2020.
"NASCAR fans take pride in their vehicle ownership," said Jim Campbell, Chevrolet's U.S. vice president of performance and motorsports. "With Chevrolet Accessories, customers can personalize and enhance the appearance, performance and capability of their Chevy. We're pleased some of our key partners like Adam's Polishes, NOCO and Truck Hero are teaming with Hendrick Motorsports to promote these great accessories."
The new website ChevyGoods.com, which launches in February, will promote Adam's Polishes, NOCO and Truck Hero products throughout 2020. Bowman's No. 88 ChevyGoods.com Chevrolet Camaro ZL1 1LE will advertise the site and feature a rotation of the three sponsor brands on the hood. ChevyGoods.com will also give NASCAR fans an opportunity to win prizes and racing experiences.
"Alex is a genuine auto enthusiast and loves to personalize his cars," said Rick Hendrick, owner of Hendrick Motorsports. "He'll be the perfect spokesperson for this program and all the partners involved. This is a tremendous opportunity to promote Chevrolet Accessories, and we're pleased to welcome Adam's Polishes, NOCO and Truck Hero to the racetrack in 2020."