News
Trimmer Establishes Scholarship Fund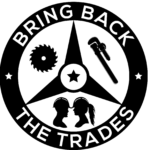 Steve Turner of Turner's Upholstery has launched a non-profit organization aimed at encouraging young people to learn skilled trades, The Hog Ring reported.
Called Bring Back the Trades, the organization will award nine $1,000 scholarships a year to students attending trade school. The fund is supported by individual donors and merchandise sales.
In 2018, Turner began selling hats and t-shirts with the phrase "Bring Back the Trades" emblazoned on them to raise awareness about a shortage of skilled workers.
Click here to read the full story on The Hog Ring.