News
Tri-State Enterprises Announces New Texas Cross-Dock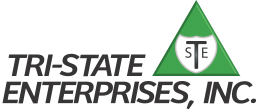 Tri-State Enterprises, a wholesale distributor of automotive parts, 12-volt and truck accessories, has announced the opening of its new Carrollton, Texas cross-dock location.
With the addition of the new cross-dock, Tri-State Enterprises expands its distribution capabilities to now fully service customers in the North Texas area, the company said. They will be providing a full line of 12-volt and aftermarket truck accessories with daily deliveries, Monday through Friday. Tri-state has further expansion goals for 2021, the company says.
Junior Calvert and Scott Covelli, members of the Tri-State leadership team, will be overseeing the daily operations of the new facility.