News
Tri-State Enterprises Adds to Sales Team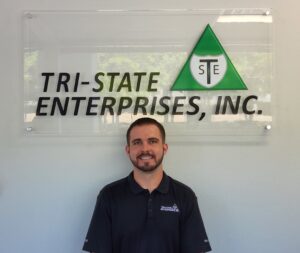 Tri-State Enterprises, a wholesale distributor of automotive parts, car audio/electronics, and truck accessories, has hired Greg Frabotta to join its sales team, the company announced.
Frabotta will be responsible for driving and growing outside sales in the North Texas region, the company said, and will be working out of its Arlington, Texas distribution center.
Frabotta has been in the automotive industry since 2018 and previously served as the regional sales manager for the THI Group, covering several states in promoting, growing and executing sales strategies on the Extang and Rugged Liner lines.
"Tri-State is excited to add Greg Frabotta to our growing team in the Texas market. He comes with great product knowledge and has a pre-existing relationship with the customer base in the North Texas/Louisiana territories," said Tristan Taylor, owner, Tri-State Enterprises.