News
Trent Kirby Becomes CEO of Baja Designs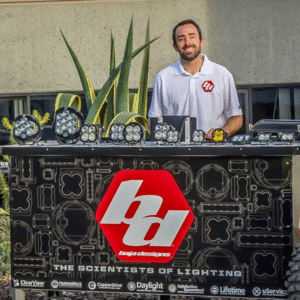 Trent Kirby has been named CEO of Baja Designs. He previously served as the company's chief operating officer.
Deanne Moore, Baja Designs' previous CEO, is set to retire while maintaining her relationship with the company through her consulting business.
"She looks forward to having more time to do what she loves-off-road," Baja Designs stated in a news release.
Kirby started his career with Baja Designs nearly a decade ago and has worked in just about every role for the business.
"Shortly after Trent came on board at Baja Designs, it was obvious that he had incredible potential," Moore said.
Kirby's dedication to the business led Moore to train him to ultimately succeed her as CEO. "Trent is committed to growing Baja Designs while at the same time retaining our culture as a company of off-road enthusiasts," she said.
Kirby comes from a family of off-road enthusiasts and has been working in the industry since 2005. For fun, he enjoys riding his dirt bike in the open desert, on single-track trails, as well as some dual sport riding.
"Our racing heritage and our passion for the off-road industry," Kirby said, "will guarantee that we continue to develop and deliver the highest performing and superior quality lighting solutions we are known for."