News
Tread Lightly! Partners with Firestone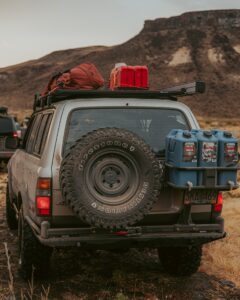 Firestone has formed a new partnership with Tread Lightly! to promote responsible and sustainable off-roading through cross-brand marketing and other activities, the organizations announced.
"Through Tread Lightly! trail cleanups and conservation efforts, Firestone is excited to improve and protect America's trails for future generations," said Merritt Gilbert, director of consumer marketing, Bridgestone Americas.
The collaboration will kick off with cross-brand social media posts and newsletters. Tread Lightly! will train Firestone staff, agency partners, brand ambassadors, and others on the organization's philosophies, principles, and practices, the groups said. Additionally, Firestone will host Tread Lightly! team members on its Destination events throughout the calendar year, continuing the off-road ethics education curriculum. During the partnership, Tread Lightly! members will be eligible for rebates on select Firestone Destination products.
"We are honored to have Firestone join the Tread Lightly! mission and share the message to promote responsible, off-road recreation," said Matt Caldwell, Tread Lightly! executive director. "The Tread Lightly! Team works hard to do our part to 'Protect the Adventure' and it's great to have a brand like Firestone join us in those efforts."