News
Transfer Flow's Business Development Director Elected to NTEA Board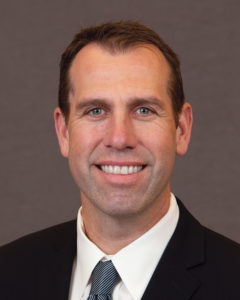 Ben Winter, Transfer Flow's director of business development, has been elected to serve on the Board of Directors for the National Truck Equipment Association (NTEA). Winter, who has 27 years of automotive industry experience, will serve on the NTEA Board as a manufacturer director for a three-year term. He will also serve the board's education and services committees.
Winter was hired to Transfer Flow in 1992. With many years spent piloting growth in a sales management capacity, Winter accrued experience introducing service opportunities and executing projects with successful profits, according to the company. In 2010, he became director of business development and sales manager. His current role is multifaceted and involves networking, customer maintenance, presenting new business and fielding diversity in manufacturing.
Transfer Flow is an automotive manufacturing company that focuses on legal fuel systems, OEM fabricated parts, and tube and hose specialties.
Winter serves as advisor to many different manufacturing business associations, including National Mobility Equipment Dealers Association, California Air Resources Board, and National Association of Manufacturers. In addition, he's vice chair at Chico Chamber of Commerce, board member for Chico Legislative Action, and mentor at Chico Chamber's Young Professionals Organization and the Chico Striders youth running club.
Collaboration and contribution that leads to the growth and development of the industry are top of mind for Winter as he steps up into this new role for NTEA, according to Transfer Flow. He is focused on promoting manufacturing and the education necessary for its continued advancement. He is dedicated to making forward progress for the domestic economic sector through industry education and legislation.
Visit TransferFlow.com or call 530-893-5209 for more information about Transfer Flow.