News
Transamerican Appoints Scanlon as President; Adler Takes on New Role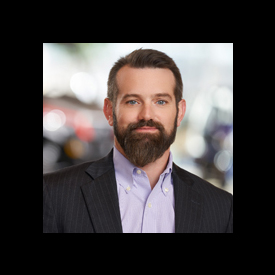 Polaris Industries Inc. has named Craig Scanlon as the new president of Transamerican Auto Parts (TAP), effective immediately. Scanlon succeeds Greg Adler, who is assuming a new role as executive vice chairman for TAP.
Scanlon and Adler will both report to Steve Eastman, president of Aftermarket, Parts, Garments and Accessories for Polaris.
"My father founded this business in 1961 as a source for Jeep parts," Adler said. "Today, TAP is an industry leader with a growing portfolio. Craig's vision and enthusiasm leaves me feeling confident in his ability to honor both the Adler legacy and company vision of putting the customer first, while continuing to deliver growth for TAP and Polaris.
"Craig is inheriting an incredibly talented and dedicated team. The foundation is built for continued success under his highly experienced leadership," Adler continued. "I imagine TAP's next chapter will see even more success than its last. On a personal level, my new role as executive vice chairman will allow me to focus on an area of work that I'm extremely passionate about: discovering fresh opportunities, new brands, and untapped segments for TAP."
In his new role as executive vice chairman, Adler will be responsible for supporting long-range strategy, pursuing inorganic growth opportunities through TAP's strategic acquisition framework, and serving as a TAP brand ambassador. Adler joined TAP in 1994 and served in various areas of the business before being named TAP's president and CEO in 2005.
"For more than 50 years, TAP has led the 4×4 Jeep and truck aftermarket thanks to the vision, leadership and passion of the Adler family. As executive vice chairman, Greg's extensive industry knowledge, strategic insight, and strong relationships will continue to play a critical role in supporting the long-term success of the business," Eastman said. "I have full confidence that TAP's market leadership will continue to grow and flourish with Craig at the helm. Craig has an exceptional track record as a proven leader whose clear, strategic vision has been instrumental in helping to shape and grow Polaris' largest business segment. His dedication and passion, combined with his experience building brands and delivering results, makes him well equipped to accelerate growth and drive long-term success for TAP and Polaris."
Scanlon, an experienced leader in the powersports industry,  most recently served as vice president and chief retail and marketing officer for Off-Road Vehicles (ORV) at Polaris, according to the company. During his 14 years at Polaris, Scanlon has held positions of increasing responsibility in marketing, sales and general management supporting both the ORV and Slingshot businesses. Prior to his roles at Polaris, Scanlon held various sales and accounting roles at Ingersoll Rand.
"This is an exciting time for the 4×4 Jeep and truck aftermarket industry and I'm humbled by the opportunity to lead this talented TAP team," Scanlon said. "TAP's history of industry leadership and culture of customer-first values have been core to its success. I look forward to building upon its strong foundation and continuing to drive momentum and stronger collaboration across all areas of the business including leveraging synergies resulting from the 2016 acquisition."
TAP is a leader in the growing $10-plus billion Jeep and truck accessory market. Acquired in 2016 by Polaris, TAP operates as a distinct business unit reporting to Eastman. TAP sells and installs an extensive line of accessories for Jeep and truck enthusiasts, including products manufactured under its seven aftermarket brands, including PRO COMP, RUBICON EXPRESS, SMITTYBILT, POISON SPYDER, G2, LRG and TRAIL MASTER. TAP is the largest retailer and installer in the North American market, selling through its own retail and on-line network while also supporting numerous independent accessory retailers/installers.