News
TrailFX Adds LED Light Bar Mount Kits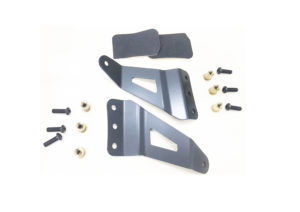 TrailFX has added TrailFX LED Light Bar Mount Kits to its line of TrailFX LED Light Bars.
TrailFX LED light bar mount kits are constructed with durable, matte black powder coated mild steel and are easy to install using included hardware, according to the company. The kits utilize an aerodynamic design to help reduce wind noise.
There are many different styles of TrailFX LED light bar mount kits available, including windshield mount, pillar post mount, and hood mount.
TraiFX is a brand from LKQ Specialty Products Group, which offers a wide variety of parts and accessories for truck and Jeep enthusiasts as well as professional contractors.
For additional information, contact Jane Donnelly at 570-603-2729 or by email at jdonnelly@lkqcorp.com.