News
Track Rabbit Expands Account Management Team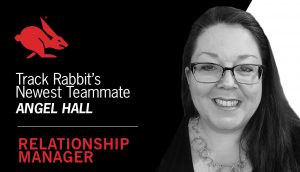 Track Rabbit has announced that it has expanded its account management team by hiring Angel Hall as relationship manager for the automotive and motorsports event registration, administration, and marketing platform.
Hall served as president of the BMW CCA Kansas City chapter for five years and now serves as vice president of the organization.
"As an Event Registrar, I know first-hand the issues that arise," Hall said. "Running an event can be stressful, but, thankfully, it doesn't have to be. There is a spectrum of solutions right here at Track Rabbit for attracting, registering, and retaining members—it is the platform for car people."
In her role, Angel will oversee the relationship of Track Rabbit's clients, understanding their individual goals and how the system can best serve them.
Angel has been an active member of BMW CCA for over 10 years, and hails from Less Summit, Missouri.