News
Toyota Dream Car Art Contest Names U.S. Winners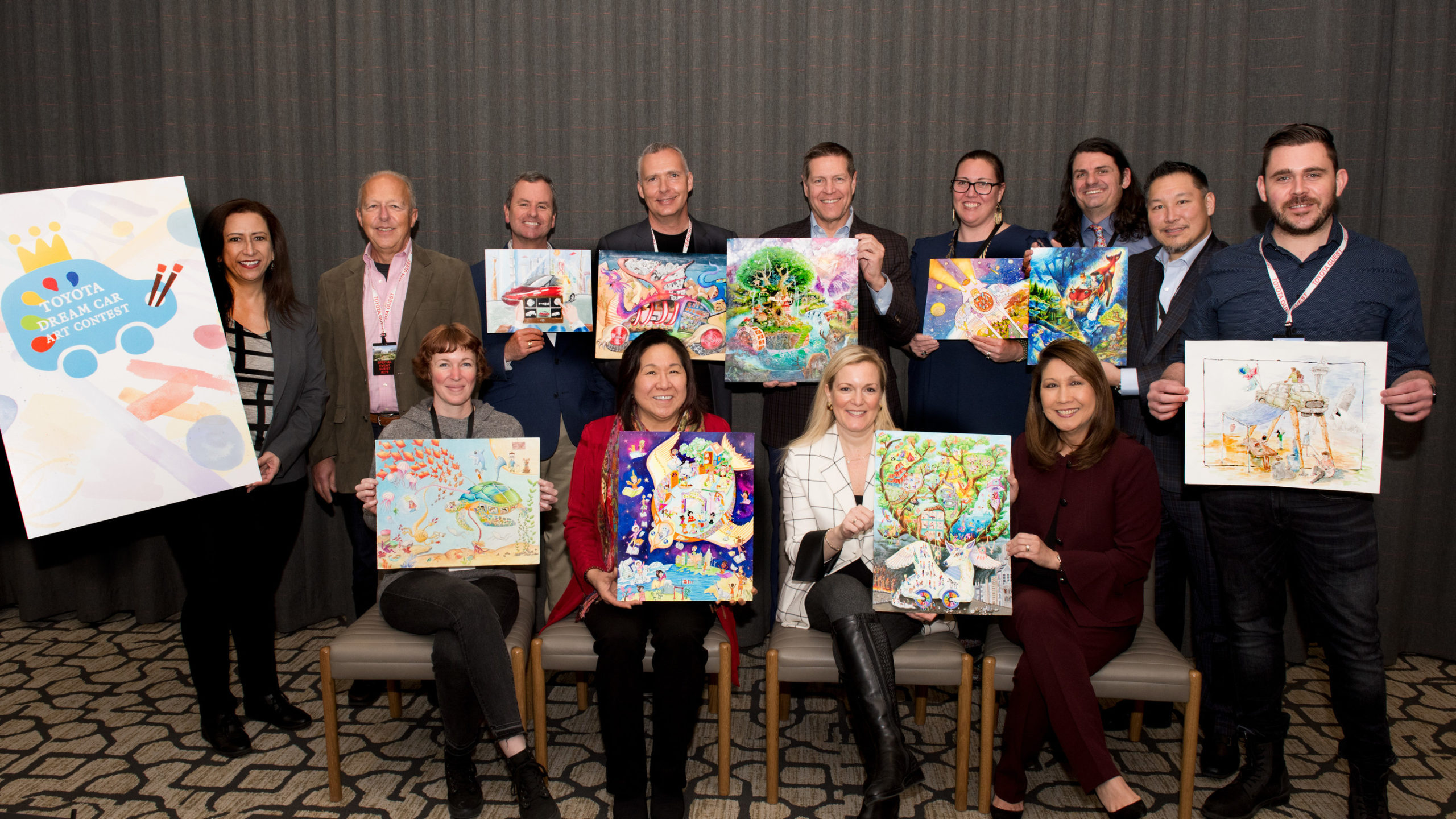 The solutions to the world's current challenges just might reside somewhere in the space where automotive technology and visual art intersect.
Nine talented young artists certainly believe so, and their visions for cars of the future earned them recognition this week as the U.S. winners of the annual Toyota Dream Car Art Contest.
Now world contest semifinalists, the nine artists and their creations advance to represent the United States against entrants from over 80 countries. In August, the top 30 world winners will earn an all-expenses-paid trip to Toyota City, Japan, to participate in an awards ceremony that includes a tour of a Toyota manufacturing plant.
The nine 2019 U.S. winners were chosen by a national panel of 11 judges who viewed artwork by 31 finalists selected by Toyota team members nationwide from a pool of 100 U.S. semifinalists.
"These talented young people will become our future leaders, influencers and visionaries," said Mark Templin, Toyota Financial Services president & CEO and contest judge. "By providing them with a platform to express their creativity, ingenuity and passion for making a difference, we could awaken the spark that inspires the next great idea to make this world a better, safer, happier place for everyone."
The Toyota Dream Car Art Contest is a worldwide contest presented annually that is designed to inspire creativity in youth and imagine the future of mobility. Winners of the Toyota Dream Car Art Contest in participating countries worldwide are chosen from three age categories (4-7 years, 8-11 years and 12-15 years), with judging based on artistry, uniqueness and execution of concept.
The first international contest was held in 2004 by Toyota Motor Corp. in Japan.
"The thought-provoking concept designs and artistic talent of the girls and boys who advanced as finalists in this year's contest made our jobs harder as judges to select the winners. These kids give me such hope for our future," said Bryan Benedict, design manager, Hot Wheels diecast design, Mattel, and another of the judges.
This is the eighth year of the U.S. contest presented by Toyota Financial Services. The nine U.S. winners are:
Age Category 1 (4-7 years)
Gold: Magical Toyota Piggies by Sydney Bella Cui, age 6, Mercer Island, Washington
Silver: The Magic Library Car by Grace Sun, age 7, Livingston, New Jersey
Bronze: The Dragon Learning Car by Yohann Lee, age 7, Studio City, California
Age Category 2 (8-11 years)
Gold: My Dream Deer Car by Lynn Sun, age 10, Livingston, New Jersey
Silver: Mr. Minigame, The Ocean Helper by Lang Ren, age 9, Ann Arbor, Michigan
Bronze: Transforming Car by Brian Hoyun Kim, age 11, Sammamish, Washington
Age Category 3 (12-15 years)
Gold: Tree of Life Car by Jiaying Zhu, age 14, San Diego, California
Silver: The Self Discovery Car by Audrey Tianyu Zhang, age 15, Levittown, New York
Bronze: The Community Car by Brightan Qi Yang, age 15, Moraga, California