News
Town Hall Added to SEMA Virtual Education Lineup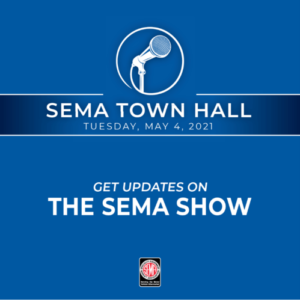 The Specialty Equipment Market Association (SEMA) has added a virtual town hall to its May Virtual Education schedule, the organization announced.
Led by SEMA President and CEO Chris Kersting, the town hall will provide SEMA members with the latest industry news and details on association programs impacting the specialty-equipment market. Topics expected to be covered include the 2021 SEMA and PRI Trade Shows, EPA emissions compliance, the new SEMA Garage in the Detroit area and more.
Other virtual education events scheduled for May include the growing diversity of the light-truck market and the evolving landscape of the off-road market.
Click here to register and view the full event schedule.