News
Total Truck Centers Partners with Goodguys for Vendor Show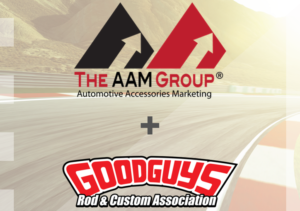 Total Truck Centers, a retail marketing program administered by The AAM Group, has partnered with the Goodguys Rod and Custom Association to sponsor the inaugural Ultimate Truck Marketplace, the company announced. Presented by Total Truck Centers, this event will occur in the week leading up to the NASCAR All-Star race, June 4–6 at Texas Motor Speedway in Fort Worth, Texas. It is open to all years of domestic-made vehicles and will be the first event of its kind to offer a dedicated display area for late-model trucks, Jeeps and 4x4s.
Ultimate Truck Marketplace, presented by Total Truck Centers, will feature a vendor area inside and outside the Sprint Cup Garage at the venue, filled with truck vendors in categories from classic restoration and performance to the latest in truck and Jeep accessories.
Special parking areas will be available for vehicles registered for the show and Total Truck Centers will be recognizing the best exhibiting restyled trucks and Jeeps with awards.
Total Truck Centers has secured special exhibitor spaces for its supplier partners who wish to have a presence at the event, the company said, and still has booth space available for interested suppliers.