News
Total Truck Centers, AAM Group Provide Support to Manufacturers at Smoky Mountain Jeep Invasion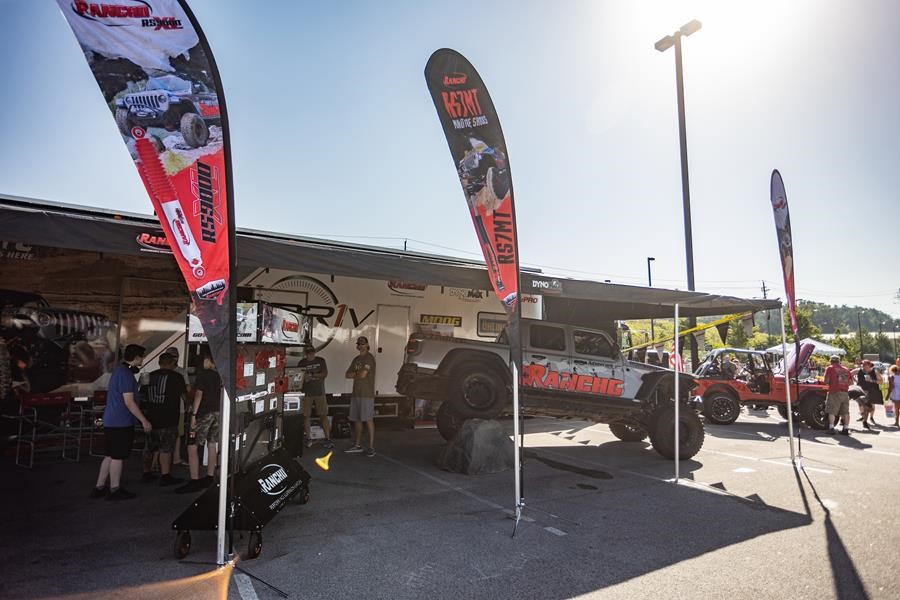 Total Truck Centers recently joined 225 manufacturer and reseller exhibitors at the recent Smoky Mountain Jeep Invasion held in Pigeon Forge, Tennessee, to assist participating members, brand partners and attending resellers in their sales and community-engagement efforts, the organization announced. The Total Truck Centers team included marketing and sales staff from The AAM Group. The group also handed out Total Truck Centers hats and awarded Iconic Accessories ducks to the coolest rides at the show.
The Total Truck Centers team covered distribution members and brands in their booths during peak periods, working alongside teams from AllPro Distributing and H&H Enterprises, P&E Distributors and Tennessee Speed Sport, ARIES, Bestop, Bushwacker, Hypertech, Superwinch and Westin Automotive, among others.  Total Truck Centers even contributed custom show vehicles designed to draw in onlookers and start conversations for its partners.
While the sales team actively worked to drive consumer traffic to exhibiting resellers, the marketing and videography teams interviewed resellers and manufacturers to capture content to be shared later; topics discussed included how to start building an off-road rig and getting the most out of events like the Smoky Mountain Jeep Invasion for new enthusiasts, the company said, and spoke with resellers about partnering with Total Truck Centers.
The Iconic Accessories off-road brand also exhibited at the event.