News
Tornado Whips Shop, Launches Classic Car Missiles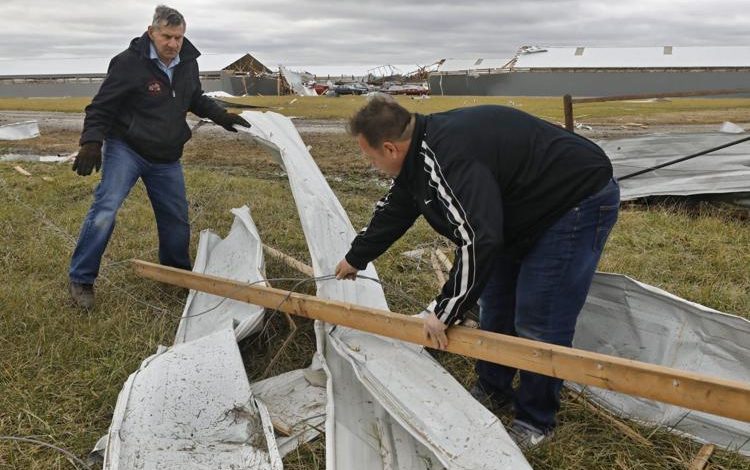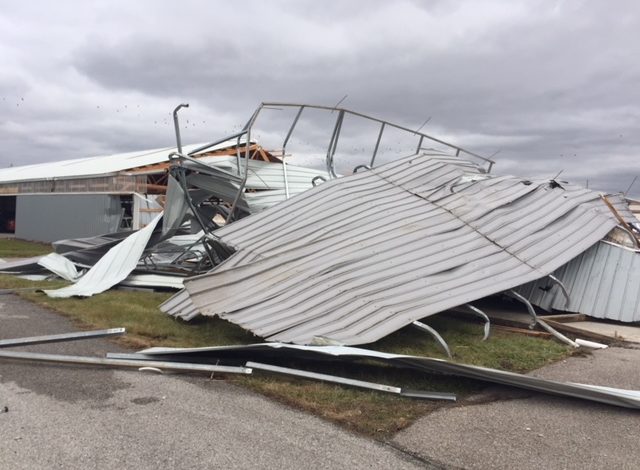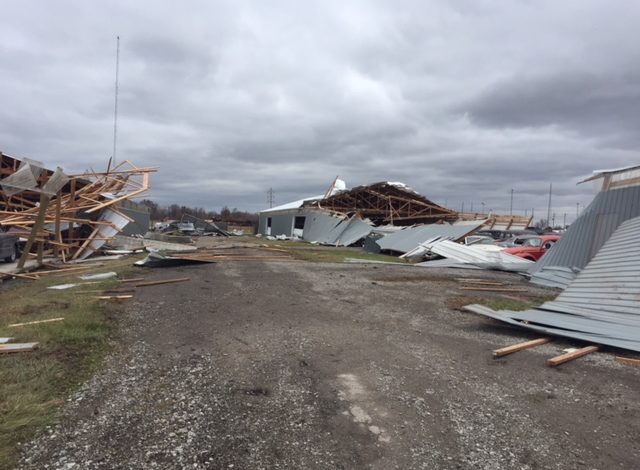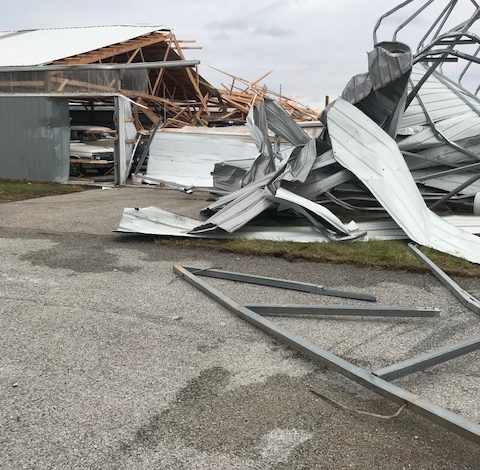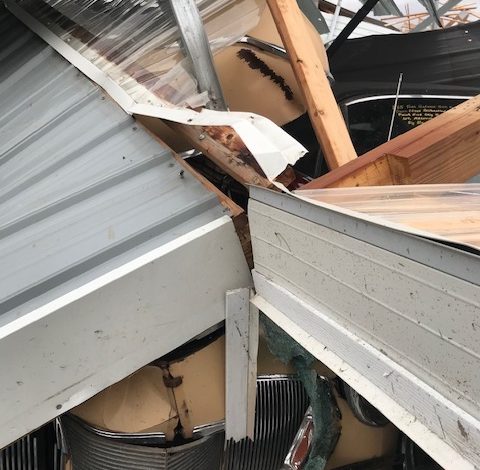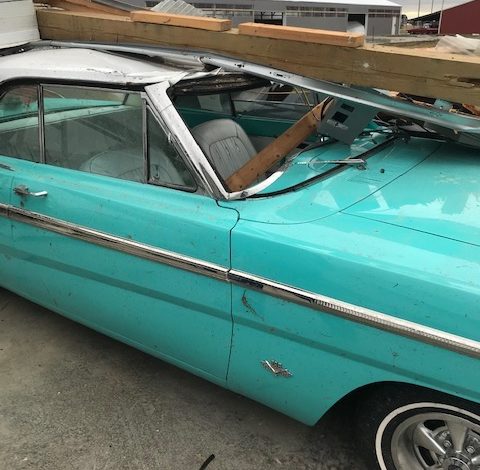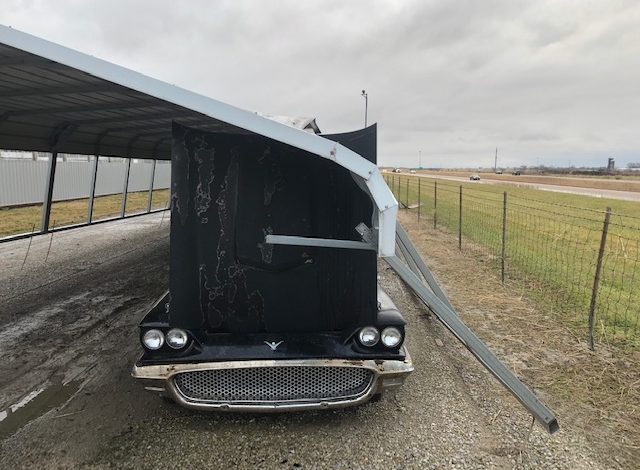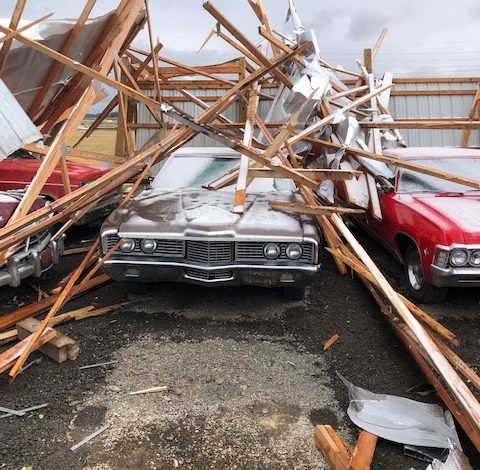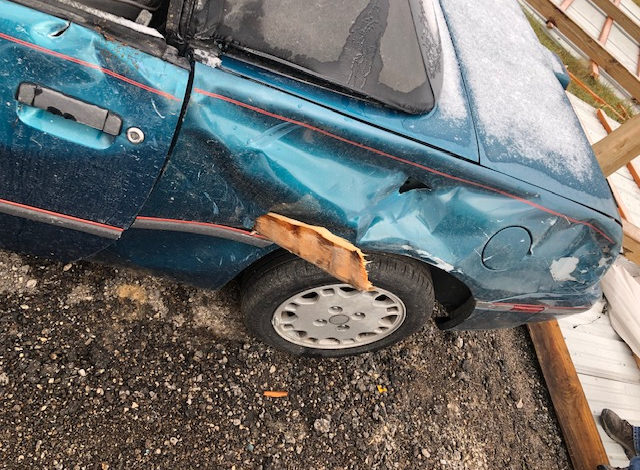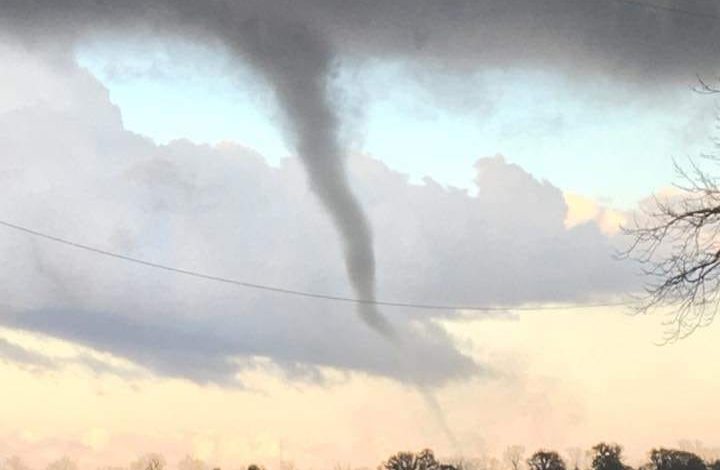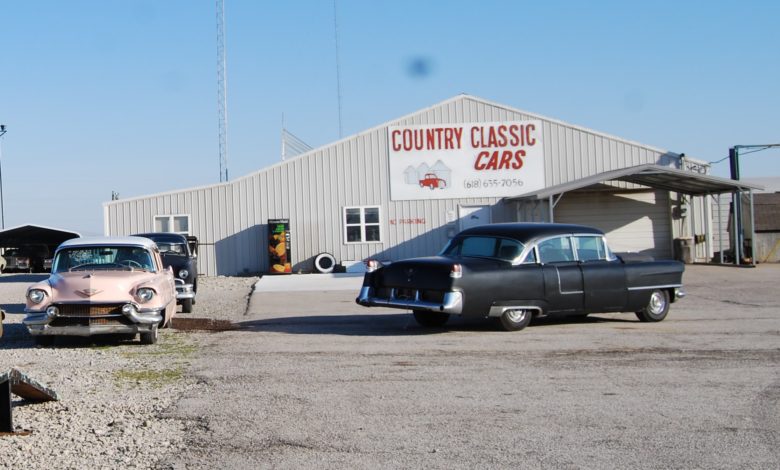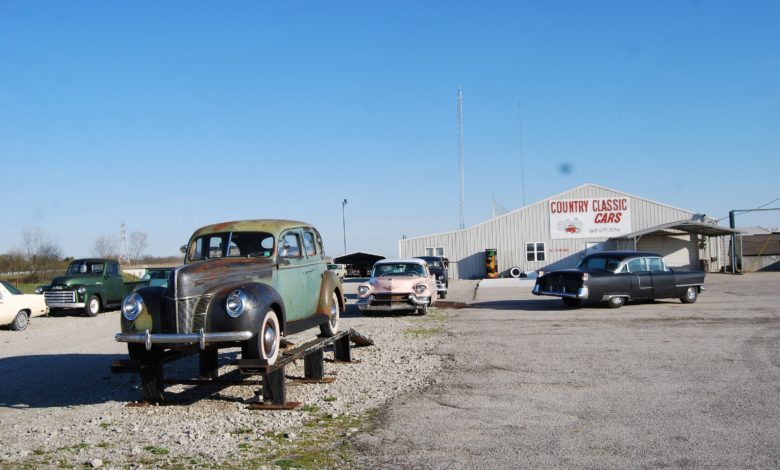 A tornado ripped through the property of Staunton, Illinois-based Country Classic Cars on Saturday, causing significant damage. Nobody at the classic car dealership and shop was injured. The tornado battered three buildings and an estimated 100 cars.
The business suffered another setback in August 2017 when a major fire destroyed 143 cars and required 13 fire departments to extinguish. Owners Russ and Anita Noel rebuilt and reopened in March.
"It's depressing, but luckily we're working right through it," Russ Noel, who founded the dealership in 1999, told THE SHOP. "The good thing is, nobody got hurt. We're still trying to see now much damage there is. The tornado went over the main building here-one that we built last year-and came down and hit two other buildings."
Flying Carports
The tornado at Country Classic Cars picked up and tossed at least 10 carports, damaging two 13,000-square-foot buildings, including one that had been repaired after the fire and another featuring a new addition opened less than two weeks ago. Country Classic Cars has a total of five buildings packed with 500 total vehicles.
A lot of the cars have minor dents and broken glass. A red Ford Falcon Futura Convertible, stored inside one of the damaged buildings, was flipped on its side into a vehicle from the 1930s. A Mercury Comet wound up with a few dents, while a Ford Model-T and a 1953 Ford were covered with pieces of wooden trusses from the steel building they had been in.
"We don't know if the Falcon that got tossed on its side will be a total loss," Noel said. "Our first concern was to move or protect vehicles with damaged windshields and torn convertible tops so the rain and snow didn't get into them," Noel said.
The shop staff had to search to find keys to each vehicle, with the key lockbox kept in one of the damaged buildings.
"It's Tuesday (Dec. 4) and I still don't know exactly how many cars were damaged," Noel said. "There are parts of the building we can't even walk through yet."
The Helpers
Noel found sheet metal debris all along the side of the property that faces the highway. A large ceramic owl used to scare birds away from the cars was carried 200 yards away by the wind.
The St. Louis Post-Dispatch published photos a day after the storm showing Noel using a tractor to clear debris and fixing a fence. Other repairs at the dealership are underway, including the installation of 25 new garage doors to replace those sucked out of their frames by the tornado. A team of Amish craftsman is assisting in the rebuild.
"Everything is moving along very quickly," Noel said. "Believe it or not, the Amish craftsmen have to drive two hours to get here to work. They get there the first thing in the morning and they do excellent quality work. We should be back in good shape by the end of December or the first week in January at the latest. People have already told us 'you've got stamina.'"
Help has come from others close to the dealership as well.
"I have good helpers, like my buyer Steve Gomer and Bill Henson, a former employee. They came out in the rain and snow to help me clean up the mess. When we had the fire my employees all helped out, and the same thing happened this time," he said.
Lessons to Live By
After seeing the extensive damage left by the tornado, Noel's insurance agent told him to do what's necessary to fix the damage and get back to business. Noel stressed the importance of having a good insurance agent and to be honest about damage claims.
"For each car that gets damaged, by either the fire or the storm, I show him copies of the check I used to buy the vehicle, so he knows exactly what I've got in it," he said. "Our agent said I was the best guy to work with on this stuff. I think I learned a lot about what to do after the fire."
Lessons learned from the 2017 fire have already proved valuable to Country Classic Cars. For instance, Noel said it's important not to settle for the cheapest repairs available.
"After the fire, we went for a low bid on an office repair and we wound up redoing the office twice," he said. "We also had problems with a floor that was redone after the fire. That's why we decided to use Amish workers, because they do things right."
Country Classic Cars is adamant about maintaining its resiliency in the face of back-to-back disasters.
"We are not going to let a tornado stop us, like we didn't let the fire stop us," Noel said. "After the Tornado, we were selling cars again by Monday."