News
Toledo Jeep Fest Welcomes Record Crowd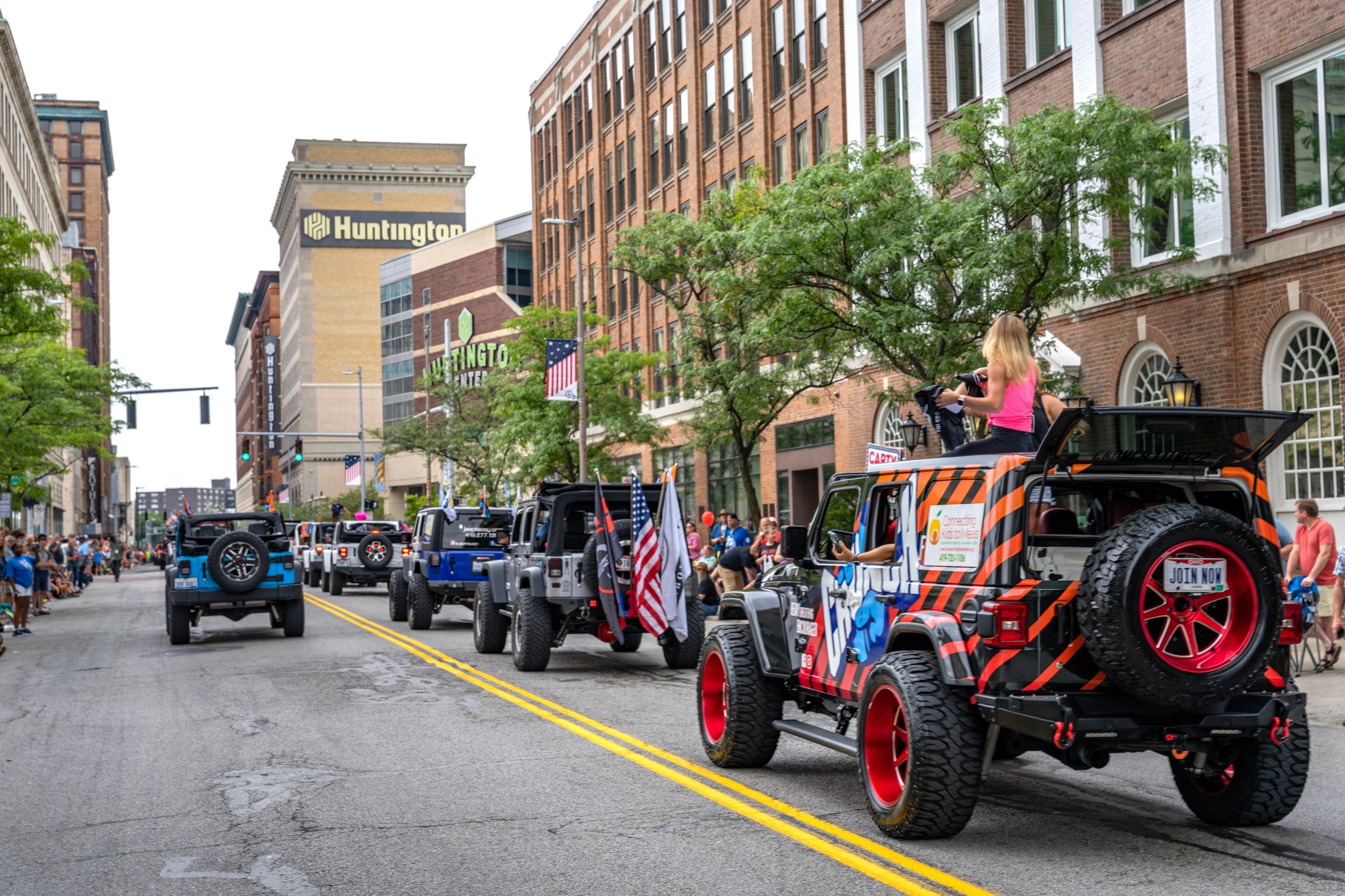 The 2022 Toledo Jeep Fest, presented by Dana Incorporated and ProMedica, drew a record crowd of more than 70,000 people visiting from 37 states, along with Canada, Mexico, Puerto Rico and the Netherlands, event organizers said.
The Grogan's Towne & Charlie's All-Jeep Parade was also its largest ever, with 1,400-plus Jeeps participating in the event.
"This was our best event yet," said Jerry Huber, a former Plant Manager at Jeep and Toledo Jeep Fest Board Member. "We are celebrating our love of a vehicle, but the event is about people who build Jeeps and people who love them. There's no better place to do that than the city where the Jeep was invented and where its heart beats every day."
In addition to the parade, the Vendor Midway hosted more than 70 vendors including Dana, Rancho, OMIX, Rock Krawler Suspension, Helltraxx, Mopar and Katzkin, organizers said.
"When we talk to the vendors, they are thrilled with their experience at Toledo Jeep Fest. Customization is a big part of the Jeep culture, and our visitors love to talk shop on the Vendor Midway," Huber said.
"Once again this year, our community and sponsors have been amazing," said Whitney Rofkar, event director for Toledo Jeep Fest. "It's rewarding to see how this vision has grown, and how both the Toledo community and the Jeep community have lent their support to make this happen."