News
TMI Products Announces 2022 SEMA Show TRIM Award Winners
TMI Automotive Products has announced the winners of its first ever TRIM Awards.
Held during the week of the SEMA Show, independent judges inspected each entered vehicle and determined both class winners and the Best of Show winner, the company said.
"With TMI celebrating its 40th Anniversary, there's no better way to share our anniversary than to give back to our industry, especially after so many OE's pulled out of this year's SEMA Show. The OE's that left SEMA also took away the many trophies and awards that so many builders would strive for. We wanted to make sure recognition was still happening for the builders and that's where the TRIM Awards came from," said Ross Berlanga, marketing director for TMI Products.
The TRIM Award Winners:
Best TMI Car Interior: James Lawrence, 1966 Chevrolet Chevy II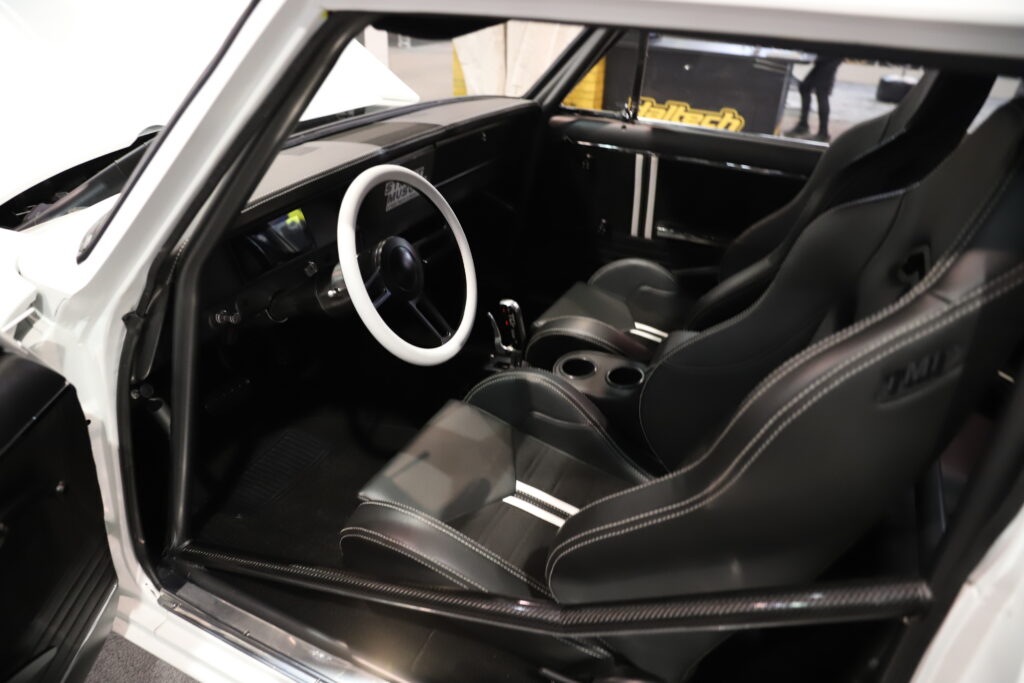 The Chevy II has a ProCharged BBC under the hood and a matte white paint exterior. Lawrence chose a contrasting Black Vinyl and Black Suede with white racing stripes and a pair of Pro-Series Universal Sport-SS Chicane II seats, along with matching door panels, dash pad, and universal console.
Best TMI Truck Interior: Daniel Stewart, 1967 Chevrolet C10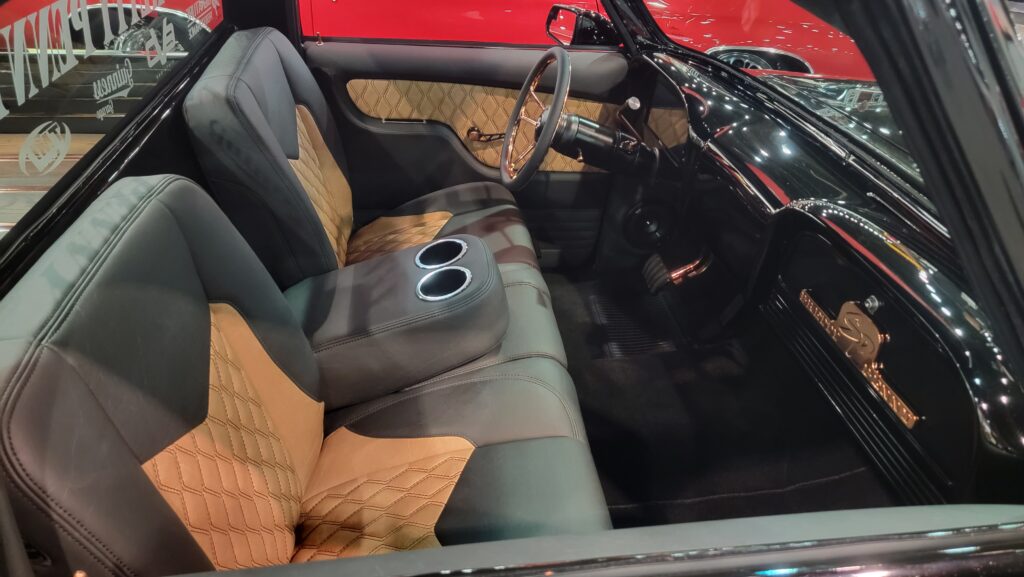 Booth vehicle for TMI, the C10 features a black paint job with copper flake, a Double-Diamond Stitch interior using Black Distressed Vinyl and Tan Distressed Buck Vinyl on a TMI 60-inch Deluxe Sport Bench, molded door panels and carpet kit.
Best Full TMI Interior: Ken Johnson, 1971 Chevrolet Nova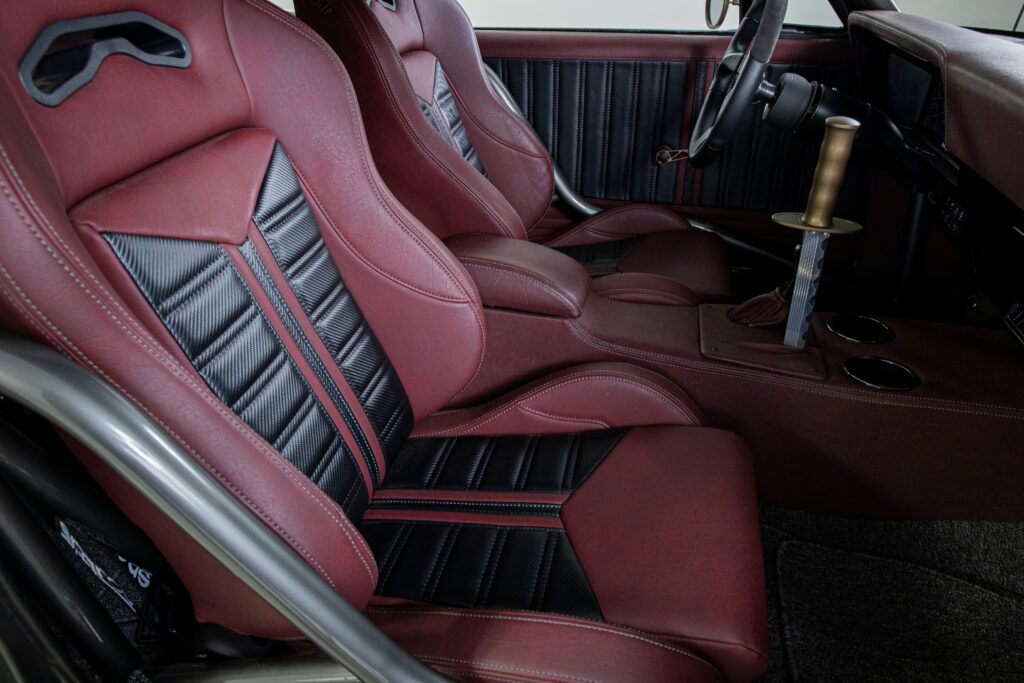 With a complete TMI interior to match the supercharged LS under the hood, the Nova is outfitted with Pro-Series Universal Sport-SS Chicane II seats in the front, matching door panels, carpet, floor mats, one-piece headliner, dash pad, console, and a trunk kit in Distressed Blood Red Vinyl.
Most Creative Interior: Terry Rose, 1976 GMC Jimmy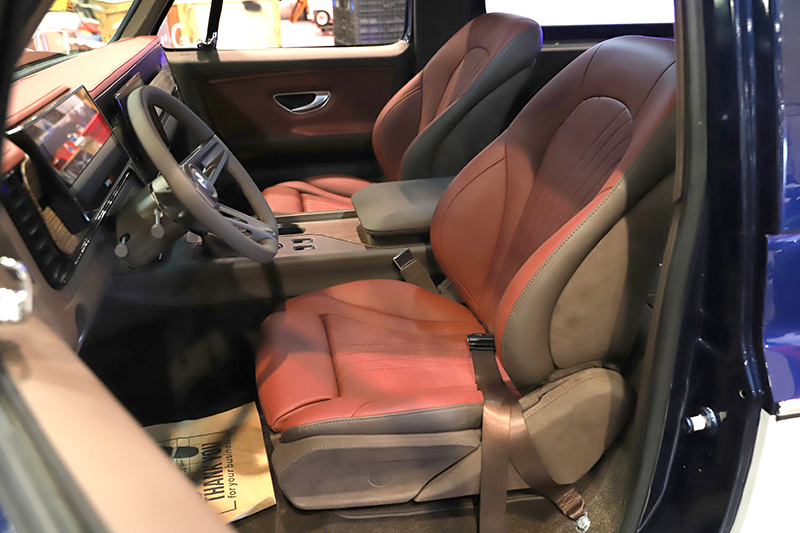 The custom build modernizes a Squarebody with inspiration from a Rivian. The truck features a dash custom built to fit the Squarebody.
Best Color Matching Interior: John Sutherland, 1932 Ford Roadster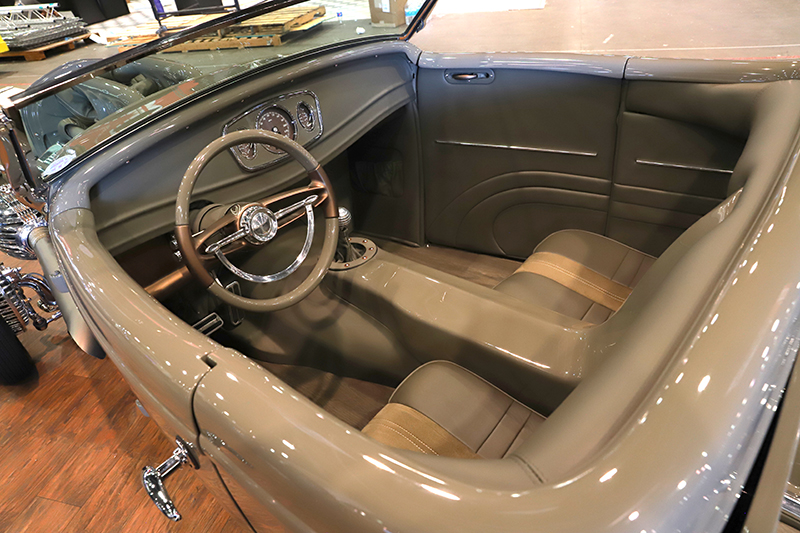 The 1932 Ford featured a clean, classy interior that flowed perfectly with the rest of the build, judges said.
Best Custom Car Interior: Chuck Hanna, 1978 Pontiac Trans Am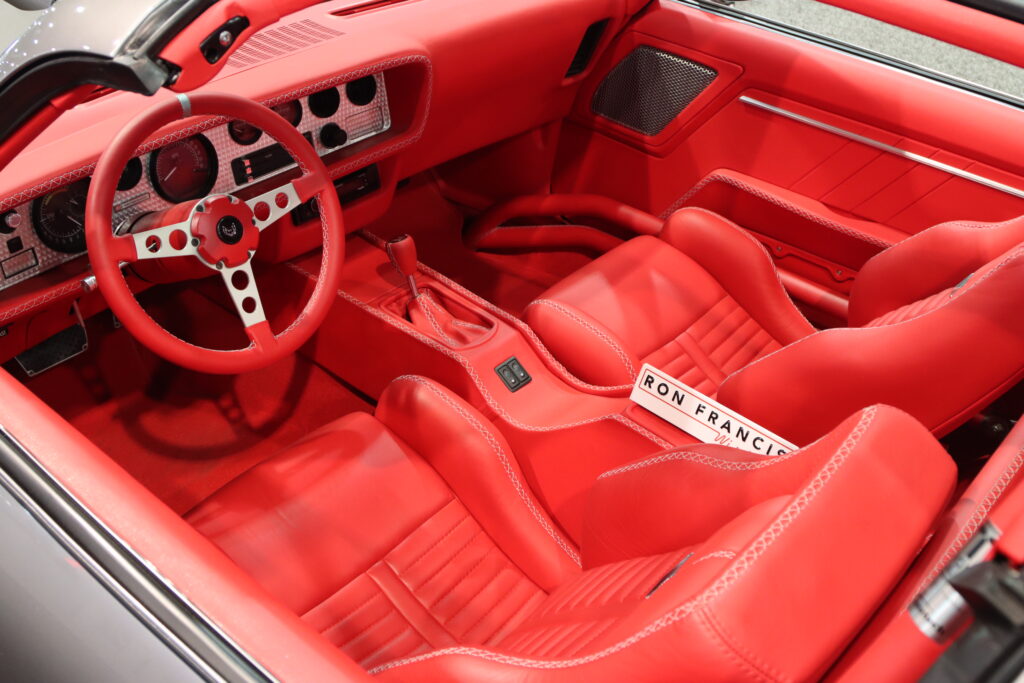 Chuck Hanna's 1978 Trans Am features a bright and rich red interior with white baseball stitching, and a custom set of Recaro seats.
Best Custom Truck Interior: Ricky Holly, 1976 Chevrolet Blazer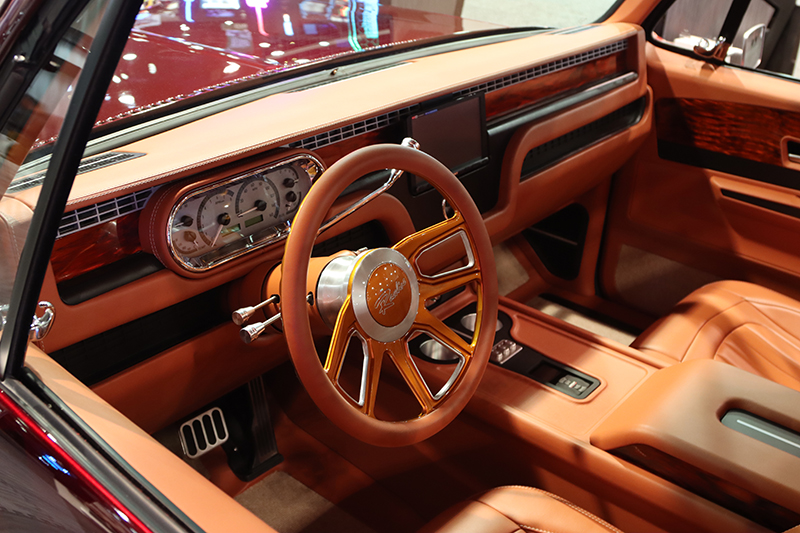 Converted into a unibody truck, the Blazer was themed with mesh that carried from the grill, to engine, to interior and exhaust tips.
Fan Favorite: Jeremy Rice, 1974 Chevrolet C30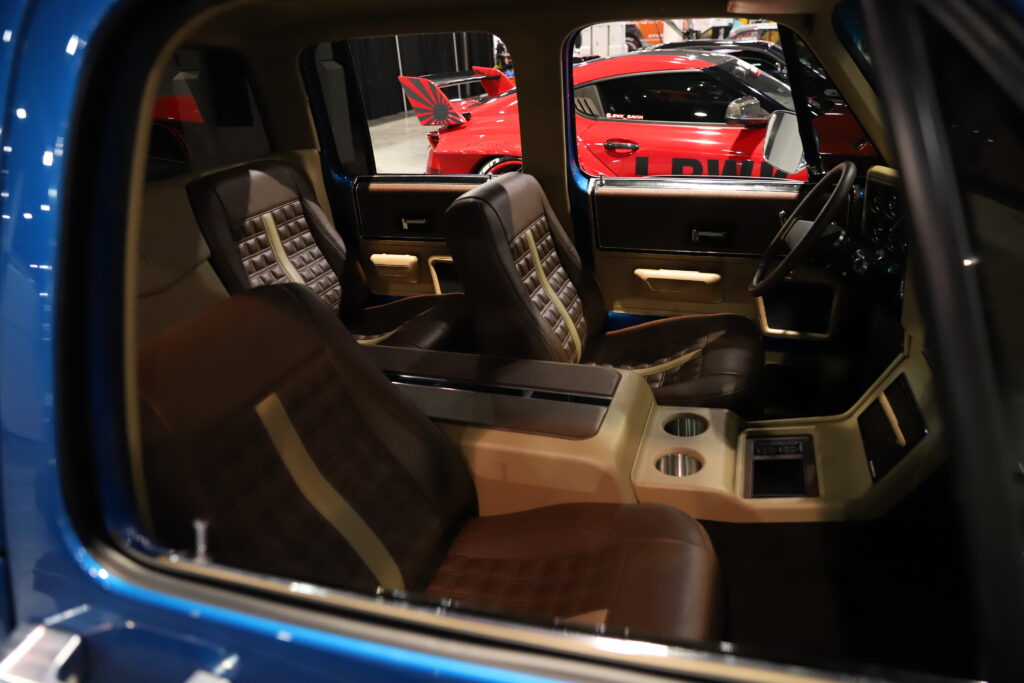 The 1974 C30 is a crew cab dually with an updated the interior to have four individual bucket seats with a console that flows from the back to the front.
Best of Show Champion: Wes & Vivian Rydell, 1941 Chevrolet Fleetline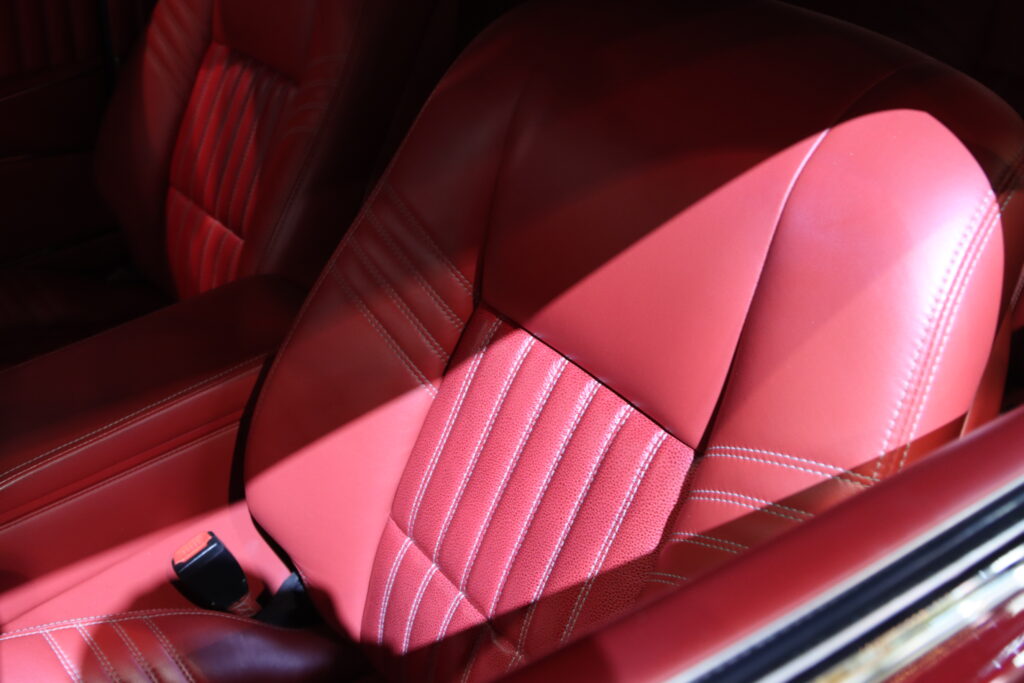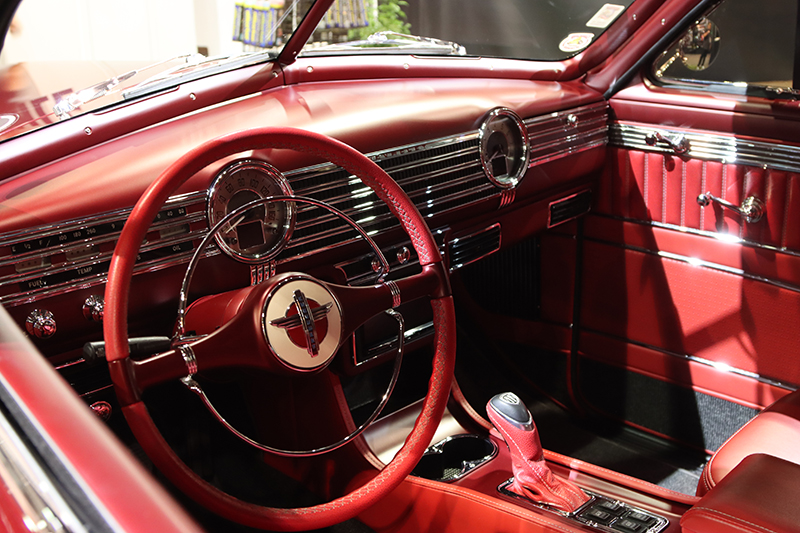 The 1941 Fleetline started life as a four-door car but the team at Rad Rides by Troy converted it into a two-door car with elongated front doors. The front seats are from a Cadillac ATS and a custom matching rear seat while it's stitched up in a Red Garrett Leather. Modern amenities include power windows, modern touch-screen stereo and climate control.