News
Tint World Recognized by Franchise Times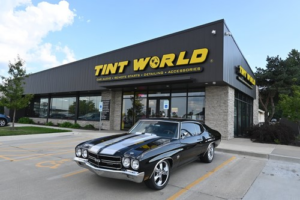 Tint World Automotive Styling Centers has been included in the Franchise Times Top 500 Franchises list of the largest U.S.-based franchises, the company announced.
With annual growth of 27.9% in sales and 5.9% annual unit growth, Tint World ranks 398 in the Top 500 Franchises list, the publication said.
"Being part of the Franchise Times Top 500 Franchises showcases Tint World's powerful growth strategy and our commitment to supporting the success of our franchisees," said Charles J. Bonfiglio, president and CEO of Tint World. "Our proven model ensures franchise owners have all the tools they need to be the outstanding provider of automotive aftermarket services and products in their markets. That's what drives our growth and helps us stand out in our industry."
The Franchise Times Top 500 is an annual ranking of the 500 largest U.S.-based franchise systems by global systemwide sales. The project is the result of a five-month research and reporting effort that leads to the most credible and objective franchise ranking available, said Franchise Times Editor in Chief Laura Michaels. Combined overall growth of 20.5% for the Top 500 resulted in a record sales total of $769 billion.
Click here to view the full rankings.