News
Tint World Recognized as Top 400 Brand by Franchise Times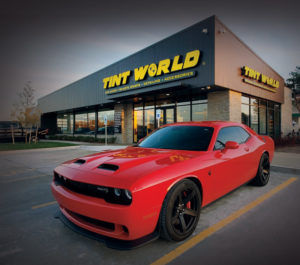 Tint World Automotive Styling Centers has been named to the Franchise Times Top 400 list, the company announced. With a ranking of 363, the company saw a sales growth of 20.9% and a unit growth of 16.4%, the company said.
"Making the Franchise Times Top 400 list showcases our dedication and commitment to our customers as well as our team's willingness to go above and beyond," said Charles J. Bonfiglio, president and CEO of Tint World. "Our footprint in the industry continues to grow internationally because of our determination to offer the best automotive styling experience in the world. That is one of the primary reasons we remain competitive and a leader in the automotive styling industry."
Formerly known as the Top 200-plus, Franchise Times renamed its annual ranking of the 400 largest U.S.-based franchise systems by systemwide sales to better encompass the biggest brands in franchising.