News
Tint World Promotes Facilities Manager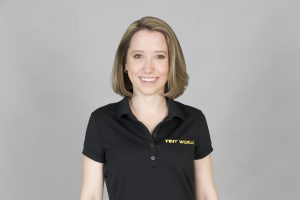 Tint World Automotive Styling Centers, an auto accessory and window tinting franchise, has named former executive administrator and facilities manager Sarah Anderson as the company's new executive assistant to the CEO.
Anderson brings more than 15 years of experience in administration and team management to the Tint World brand.
"Sarah's experience in procedural process development is perfect for what we need in an executive assistant," said Charles J. Bonfiglio, president and CEO of Tint World. "She's already displayed a tremendous amount of talent when it comes to internal coordination and communications. I have no doubt her background in franchise business relations will only continue to prove invaluable to our future as a team and as a company."
In her new role, she will focus mainly on providing administrative support to executive Tint World employees and in streamlining communication efficiency across all internal platforms.