News
Tint World Opens New Texas Store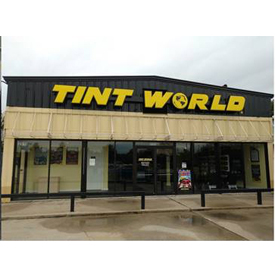 Tint World Automotive Styling Centers has opened a new store in Missouri City, Texas. The store will serve the southwest Houston area under the ownership of local entrepreneurs Sam Jowkari and Dhaval Patel.
Jowkari and Patel have extensive experience in electronics and audiovisual technology. Jowkari owned an electronics shop in Iran before moving to the U.S. in 2011. Patel is an electrical engineer from India who arrived to the U.S. in 2006.
"It's been a dream of ours to open a store together, and Tint World has been a great partner to streamline this process," Patel said. "They've been flexible and provided support and training that's helped us reach our goal, which is to help our customers and community by providing safety features like tinting, head units with hands-free calling, backup cameras, and alarm systems, as well as aesthetic and performance upgrades."
Tint World of Missouri City will provide a full range of automotive styling and safety services including automotive tint, automotive paint protection film, mobile electronics, advanced driver-assistance systems and car stereo upgrades, and residential and commercial window film.
"Dhaval and Sam bring unique life and work experience into the Tint World family," said Charles J. Bonfiglio, Tint World president and CEO. "They've worked hard together to get their store open, and they're focused on bringing a high level of professional expertise to Tint World and its customers. I think it's great that they're thinking of ways they can serve their community through the products and services that we offer."