News
Tint World Opens New Location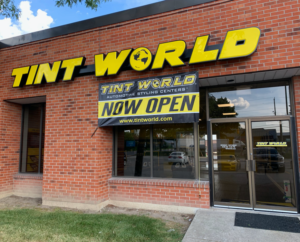 Tint World Automotive Styling Centers, an auto accessory and window tinting franchise, has opened a new location in Pickering, Ontario. The new store is owned by Rob Lebovic and is the third in the greater Toronto area.
"Tint World offered the ultimate solution that would allow me to own my own business and follow my dreams," Lebovic said. "I have a passion for the automotive industry, and I believe everyone deserves an amazing customer experience. I can't wait for Pickering residents to see everything we can do for them."
Tint World Pickering will offer a full range of products and services, including mobile electronics, audio video equipment, security systems, car stereo upgrades, window tinting, custom wheels and tire packages, paint protection films, nano ceramic coatings and much more.
"We've been steadily expanding into Canada, and the Pickering store is a great addition to the Tint World family," said Charles J. Bonfiglio, president and CEO of Tint World. "Rob's enthusiasm for the industry and his drive are going to ensure this new location is an asset to our brand and his community. He's worked hard to get this store open, and that determination is going to lead to a great deal of success for him."