News
Tint World Opens New California Location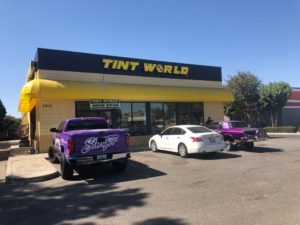 Tint World Automotive Styling Centers has opened a new store in Modesto, California. The store is owned and operated by cousins Oscar Arellano and Mark Garcia, both lifelong Modesto residents. The store will provide full-service auto styling for California's Central Valley.
"This fulfills a dream we've shared since we first started customizing cars together when we were teenagers, and we couldn't do it without Tint World," Arellano said. "The company has a first-class reputation, an amazing turnkey operation and a world-class marketing program. Those tools allow us to be in business for ourselves, pursuing our passion for cars, while we're also providing our customers and neighbors the highest quality products and the best service possible."
Tint World of Modesto provides automotive tint, PPF, mobile electronics, advanced driver-assistance systems and car stereo upgrades, and residential and commercial window film. Many of the products for automobiles are also available for boats and other marine vehicles.
"Mark and Oscar are bringing more than 60 years of combined experience to their store," said Charles J. Bonfiglio, president and CEO of Tint World. "Combine that with their family connection and the proven Tint World system, and they're way ahead of most new business owners. They're going to offer something special to the community in Modesto."